PARKING SYSTEM
Smart parking is a set of smart parking system launched by the soft Valley self support team in conjunction with high-quality suppliers, fully learning from the supplier's existing soft and hard environment and combined with the Internet characteristics of soft Valley industry.
Six product systems
Rich product systems such as cloud platform, license plate recognition, parking space guidance, unmanned charging, road occupied parking and value-added services meet different needs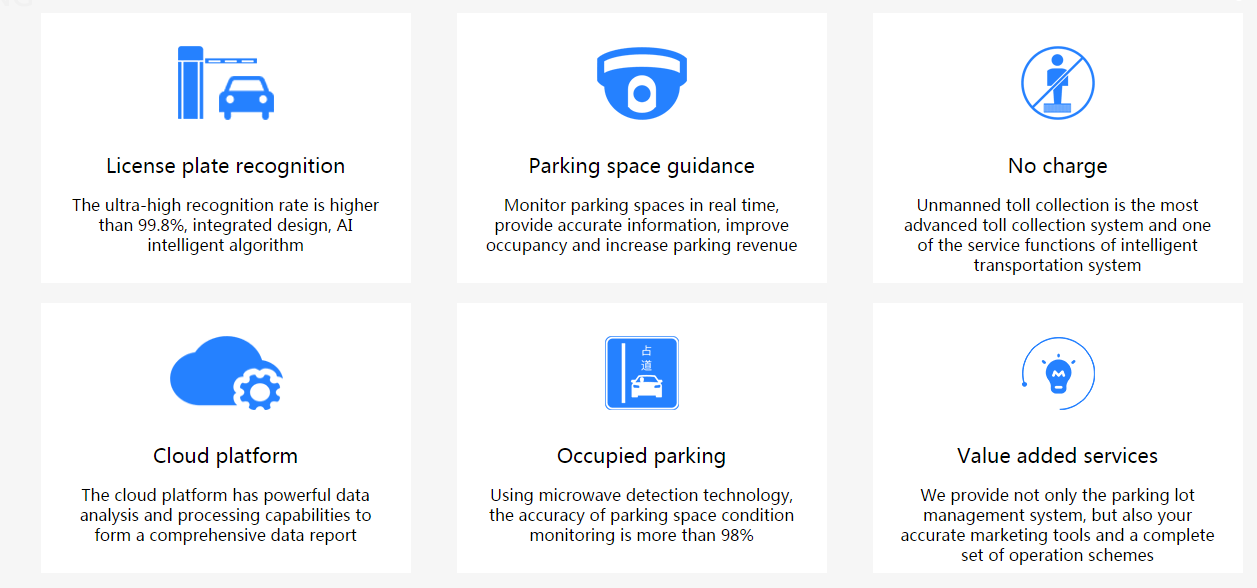 Wholeintelligent parking lot management system scheme
Scientific and efficient management of parking lot,Solve the current chaotic situation of parking lot management
Due to the rapid increase of vehicles in recent years and the increasing demand for parking lots, it is urgent to adopt modern means to implement efficient and intelligent management of parking lots, so as to meet the fast-paced vehicle access of parking lots, so as to achieve the purpose of convenient, fast, safe, scientific, efficient and high-quality service for parking users, It will play an important role in improving the management level and comprehensive level of the management service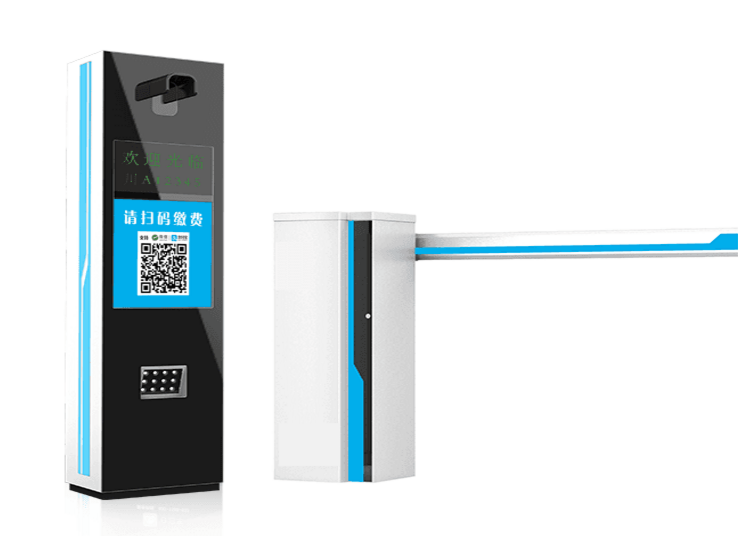 Soft Valley easy parking
Soft Valley easy parking is a participant in the "toll free" smart parking. Through cooperation with soft Valley high-quality suppliers, it has created a more intelligent and reliable toll free parking solution. AI (Artificial Intelligence) Unmanned parking lot solution is used to replace artificial parking lot charge management to help parking lot managers realize the core value of cost reduction and efficiency increase. It took the lead in launching cloud native parking lot management system + aiot (Intelligent Internet of things) edge computing front-end equipment collaboration system in the parking industry, and implemented a new business model combining AI unmanned charging service and online operation in the industry.