Why choose isoftvalley
Understanding software development
Software development is the process of building a software system or part of a software system according to the user's requirements. Software development is a system engineering that includes requirements elicitation, requirement analysis, design, implementation and testing.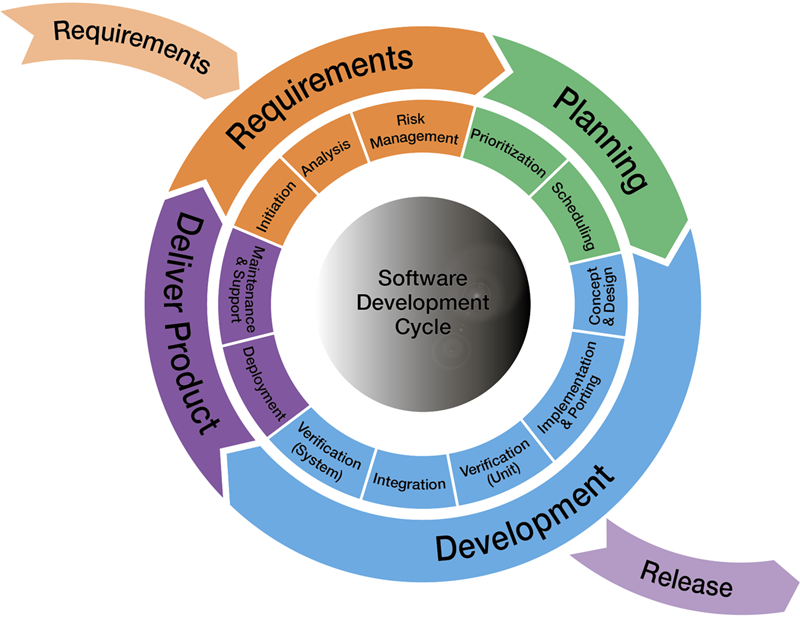 Software development process is a complex management process. After the completion of a software development it's still needs continue debugging, and iterative upgrade. So software development is not a one-time service, is the need to continuously improve the continuous optimization.
The world's Leading Software Platform to build common prosperity of software ecosystem
Conforming to the strong trend of the whole society and e-commerce information developemnt in the global market, our software platform is different from the traditional software development model which has difficulties in uses' rapid change needs and after-sale service, and it not only opens new channels of sharing resource, but also completes the software service by E-commerce software efficiently. ISV is B2C e-commerce platform, providing various software services, products. And it's also the third-party platform for the cooperation between global customers and techincal vendors. We focus on the global international software ecommerce model, providing customers with solutions on the software industry, integrating the service concept into all aspects of software product development. We also focus on both products and services to make the clients get a good experience and enhance the market competitiveness of the software, opening a new streamlined software development model for the software vendors. And moreover, we have really provided a deep and practical software solution according to the changing needs of customers, forming the supplying chain management to combine companies, suppliers and distributers or clients closely.
At present, ISV platform has already covered most software applications. It disintegrates various complex software
applications into a sole one. Thus users from any industry or company can find the suitable application and function for them easily. At the same time, users can freely assemble those functions that they need without waste and deficiency, making software market more easily to understand.
Market Analysis
ISV platform is based on the new business model of mobile Internet era. As a carrier to ISV, the model system builds one-stop design with development and after-sale system for cooperation merchants.
Meanwhile, gather all the cooperation merchants on the ISV platform,intergrate all the resources, promote different types of cooperation, such as cooperation between investors and the development team, between investors and individuals, between software designers with company, as well as cooperation among companies, form the ISV cooperation platform for the same or different industries, to achieve the purpose of sharingthe resource between merchants from different industries and personal.
We gather all software providers, demand analysts, system architects, users around the world to the platform. Spread through ISV platform, we improve the software resource availability, expand shared channel, reduce cost of software,improve working efficiency,enhance the software market competitivenes of customers.
At the same time, through the platform effect, we can attract more software providers, investors, companies and personal users...and so on to join us.Software providers can work with any users on ISV platform according to their needs.
It is a streamlining process with easy operation, which can promote more efficiently to win together.
Advantages to Join us
ISV software service platform has highly development potential. with hundreds of thousands of VIP clients covering every field from all over the world, our core is a professional and skillful technical team in multilayered system integration,software development and software service. We serve the global clients. It is a partial statistic that ISV platform has been serving over 120 countries and areas so far.Clients increase at the speed of 300% .We not only win the high praise of our clients and partners, but also have established good friendships and longstanding business relationship with them.
Please share your software resource, make it to our platform, expand intangible assets of enterprise in our platform, let more users, enterprises know you well.
Ø Compared to special software company, ISV platform enjoys the price advantage. We can break down all kinds of complex software program into single application function, then combine diversity functions, which means with minimum capital to create the most comprehensive functions.
Ø Throw off the framework bound of traditional software industry,collect all software resources including demand analysists, development team, investors, global users as the integration of the global supply chain management system.
Ø ISV has a strong channel to share recource. Select any application for secondary development , sales and sharing,which means low investment with high gain.
Ø We have the convenient setting process. It will help you reduce cost and improve operational efficiency together with economic benefit to cooperate with us。
Ø We are a brand in the world, with many countries and regions have cooperation, we hope to be able to go on longterm sustainabl development, to have more customers choose us and establish longterm relationships with these customers. So we do not like some companies that only a onetime collaboration, there is no postservice (our customers have encountered a small company looking to him to do the project, a few months later, there is a problem project, the company disappeared , found that only timeconsuming and costly to redo all) we can do for our customers post service, product upgrades. We have been dedicated service to every customer.
Join us and win billions of software market together!