How to customize project
1.How to submit project ?
(1) In ISV home page, click "CUSTOMIZE"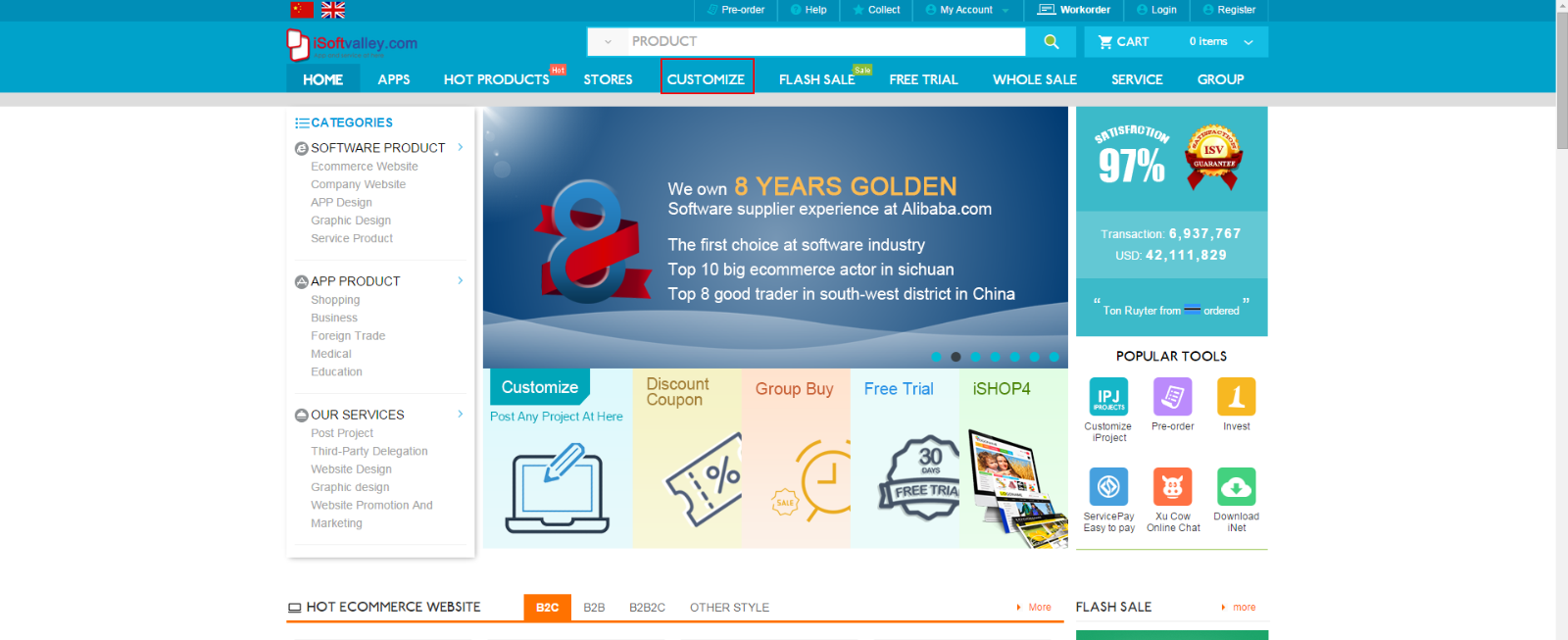 (2) Click "Customize" to submit your project directly

(3) Fill in your project requirements
Fill in software title,software version,project detail and your file like picture,documents and other files for reference. you can also choose advance mode to submit more detail requirements, then click "next" to submit your project.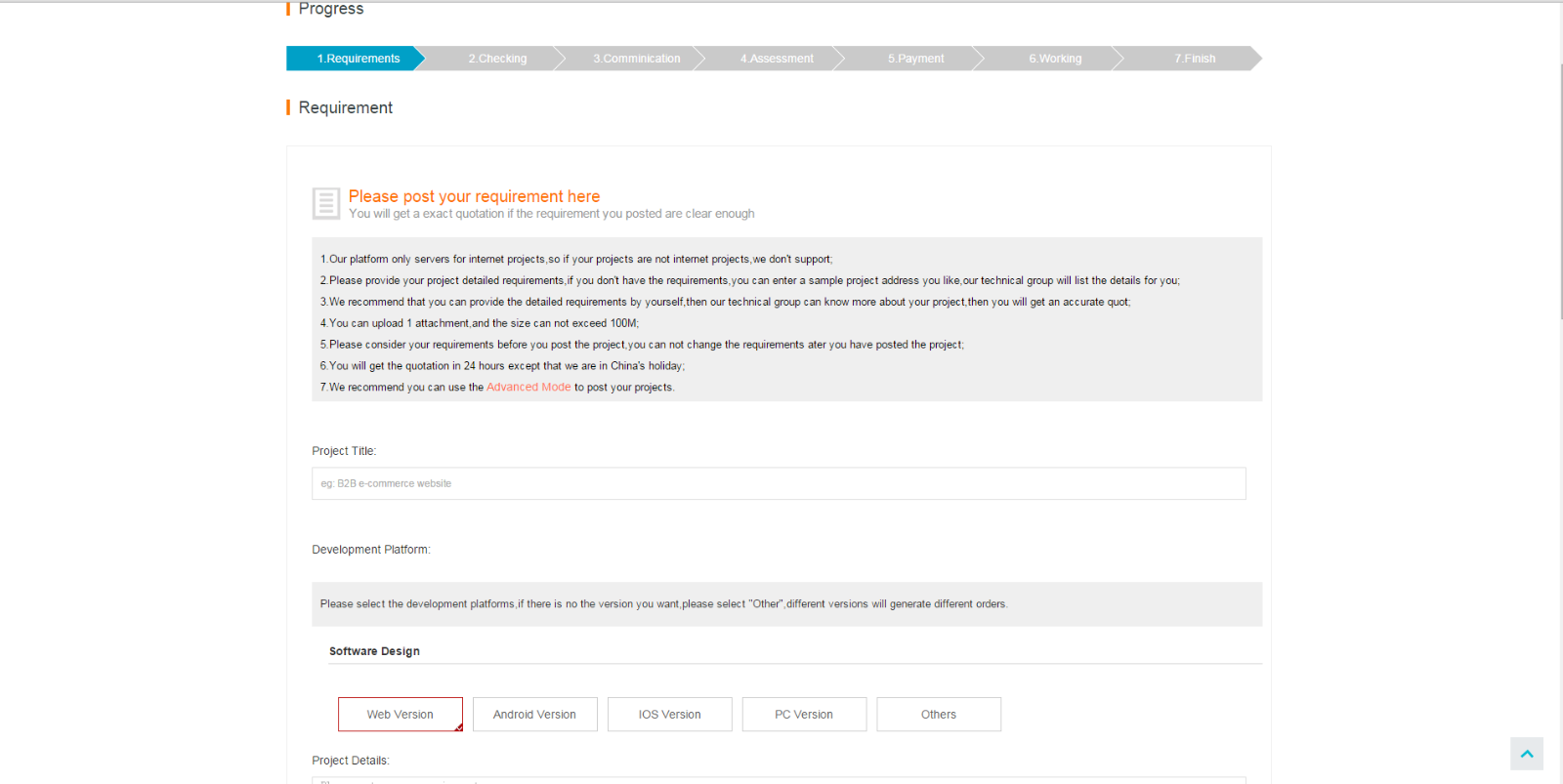 2.How to confirm your quote?
(1.) Login to your ISV account.
Select the order you want to view and then select View 'Order details'.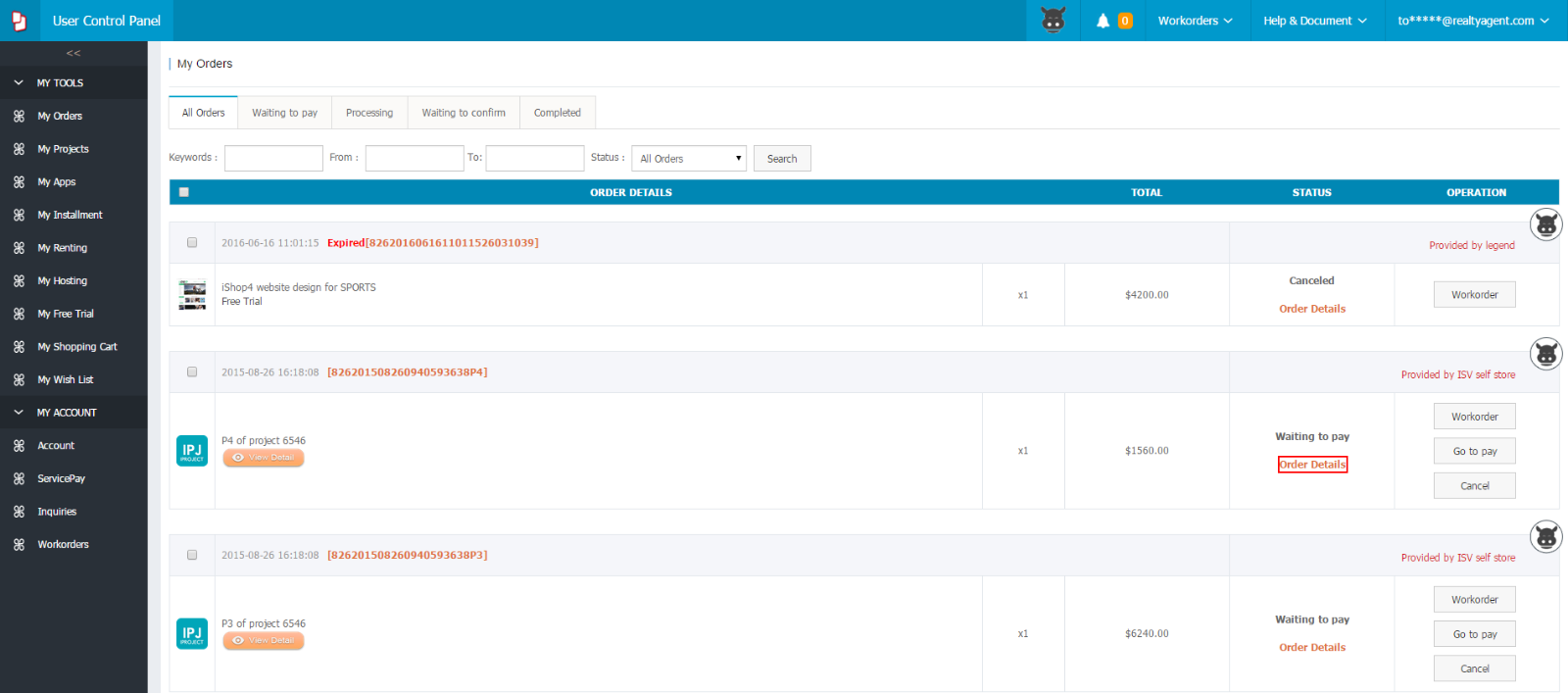 (2.) Enter the order details page, you will see multiple quotes assessed by different technical teams which based on design, programming, debugging. A complete project including four stages: P1, P2, P3, P4. Click "accept the offer" or "reject offer" to confirm the quote.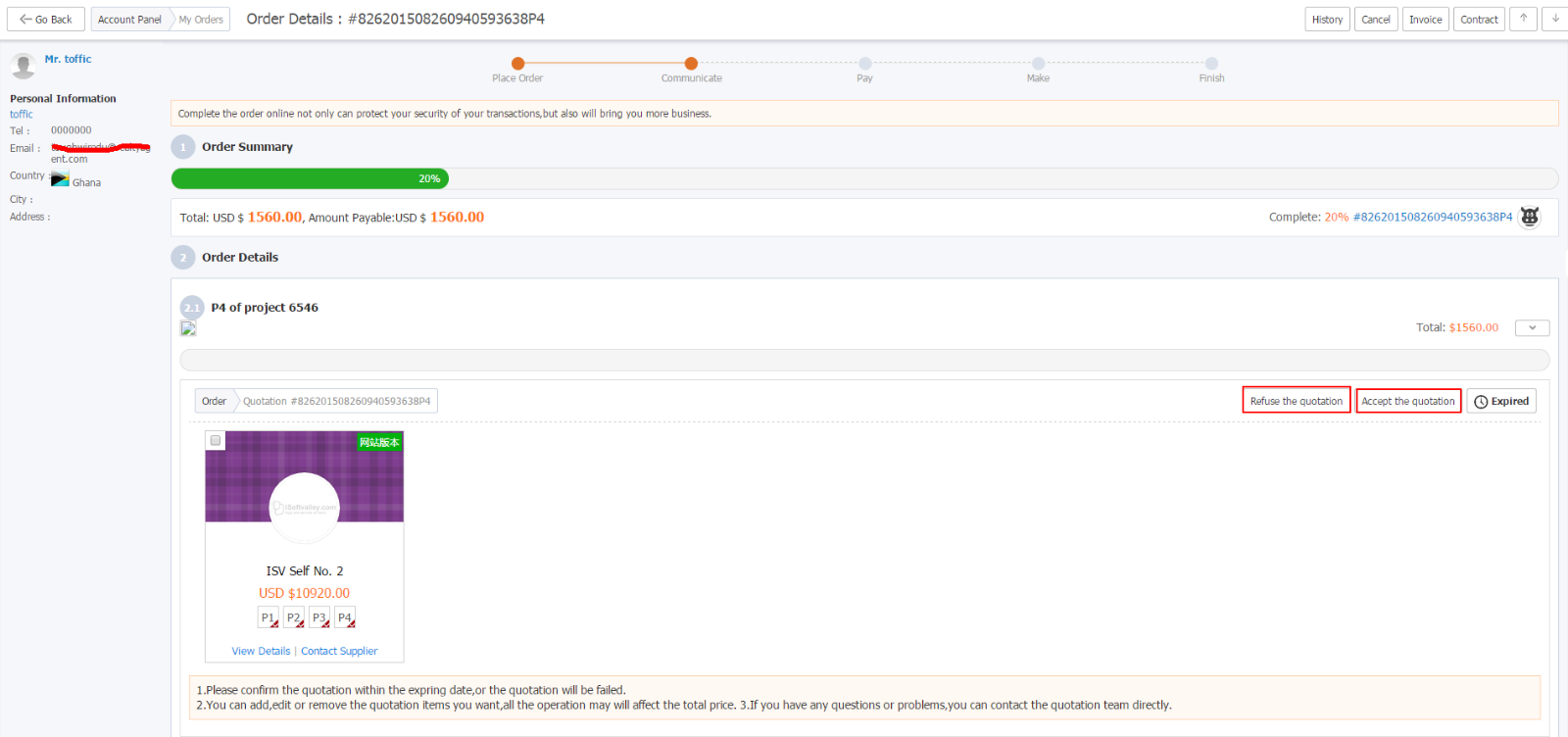 (3.) After you confirm your the offer, please click on the "Invoice" and " Contact " to download the standard ones.

(4.) Click on "Details " to o view the list of requirements of specific function and the time of the project expected to complete. Click on "Contact suppliers "can communicate with suppliers of specific questions.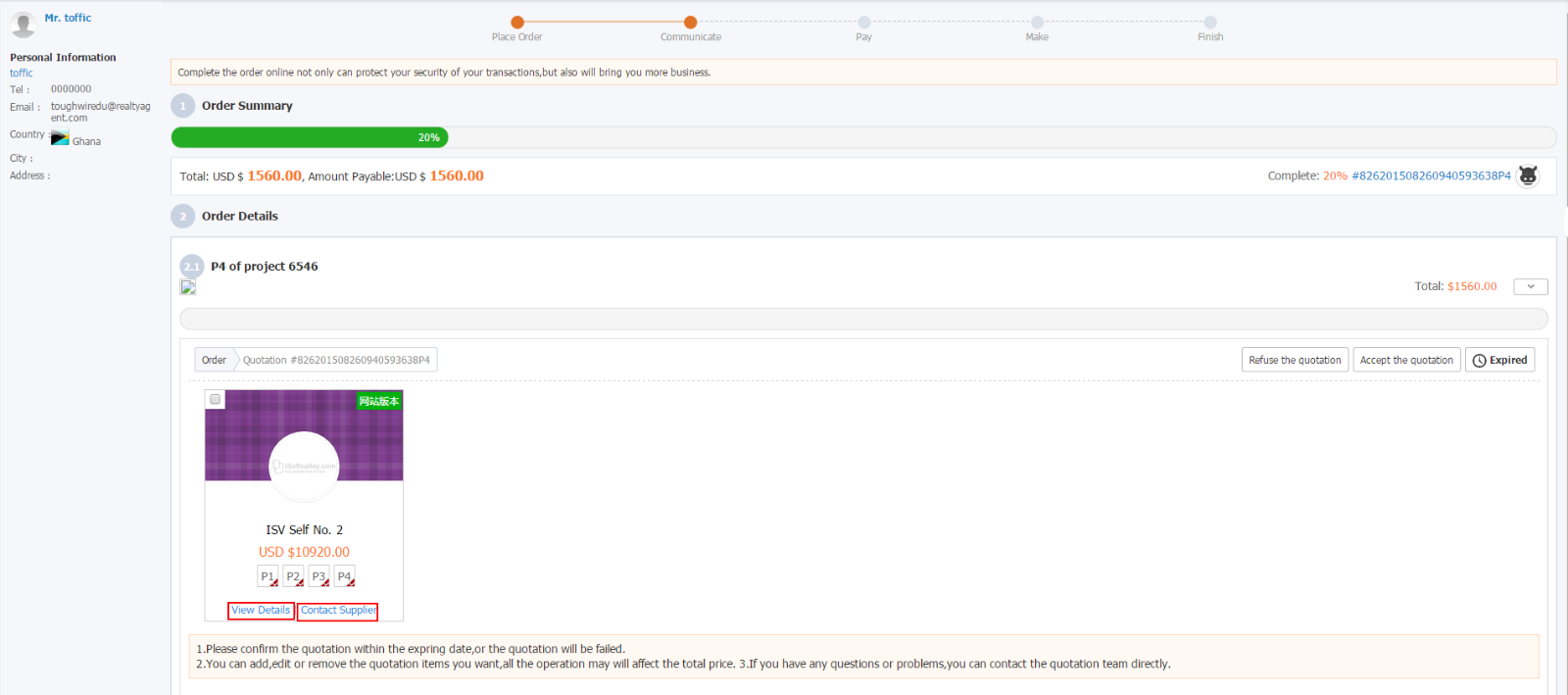 (5.) If you are not satisfied with the requirements, you can click "I still want to adjust it",modify your requirement then submit it.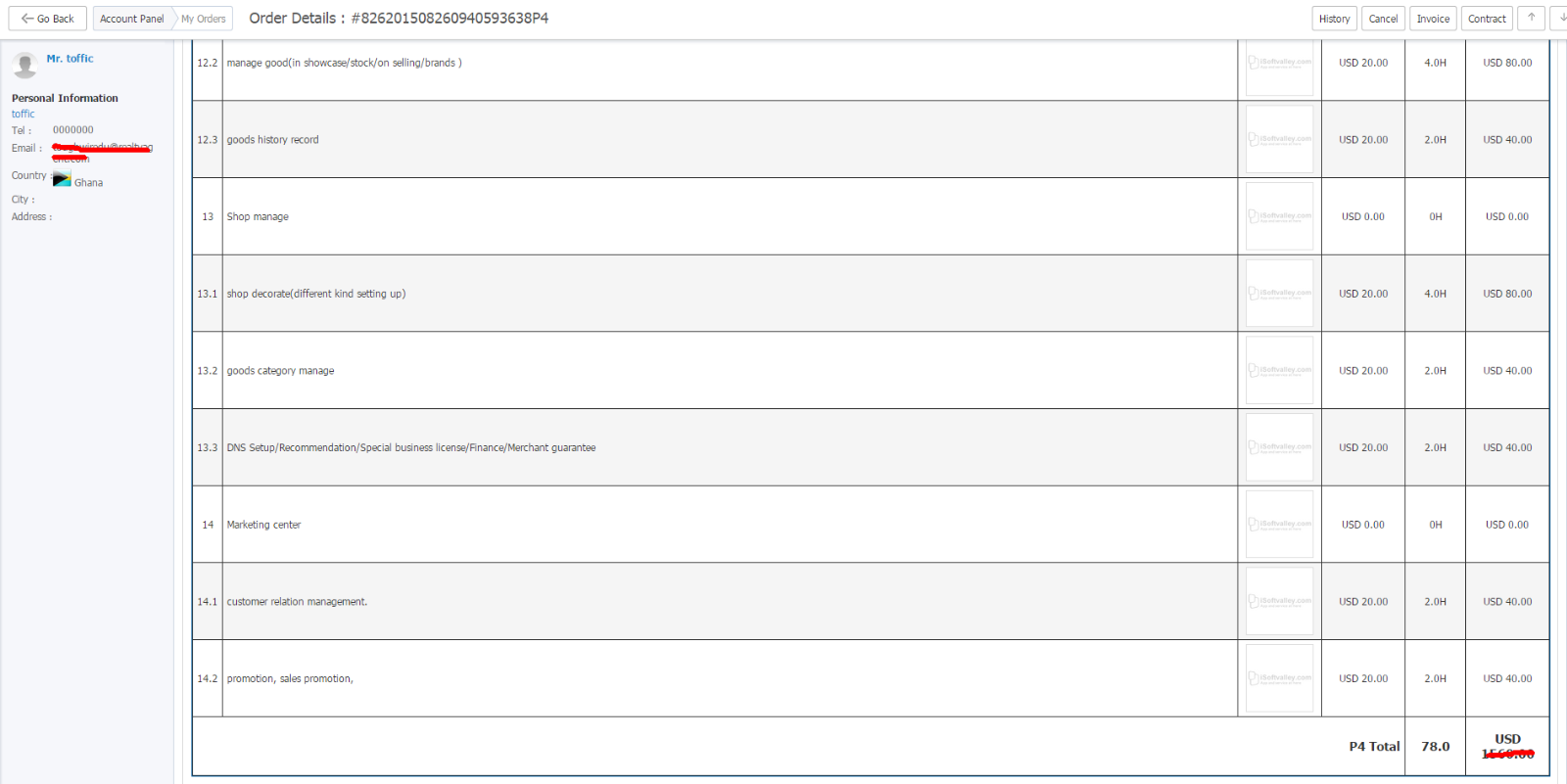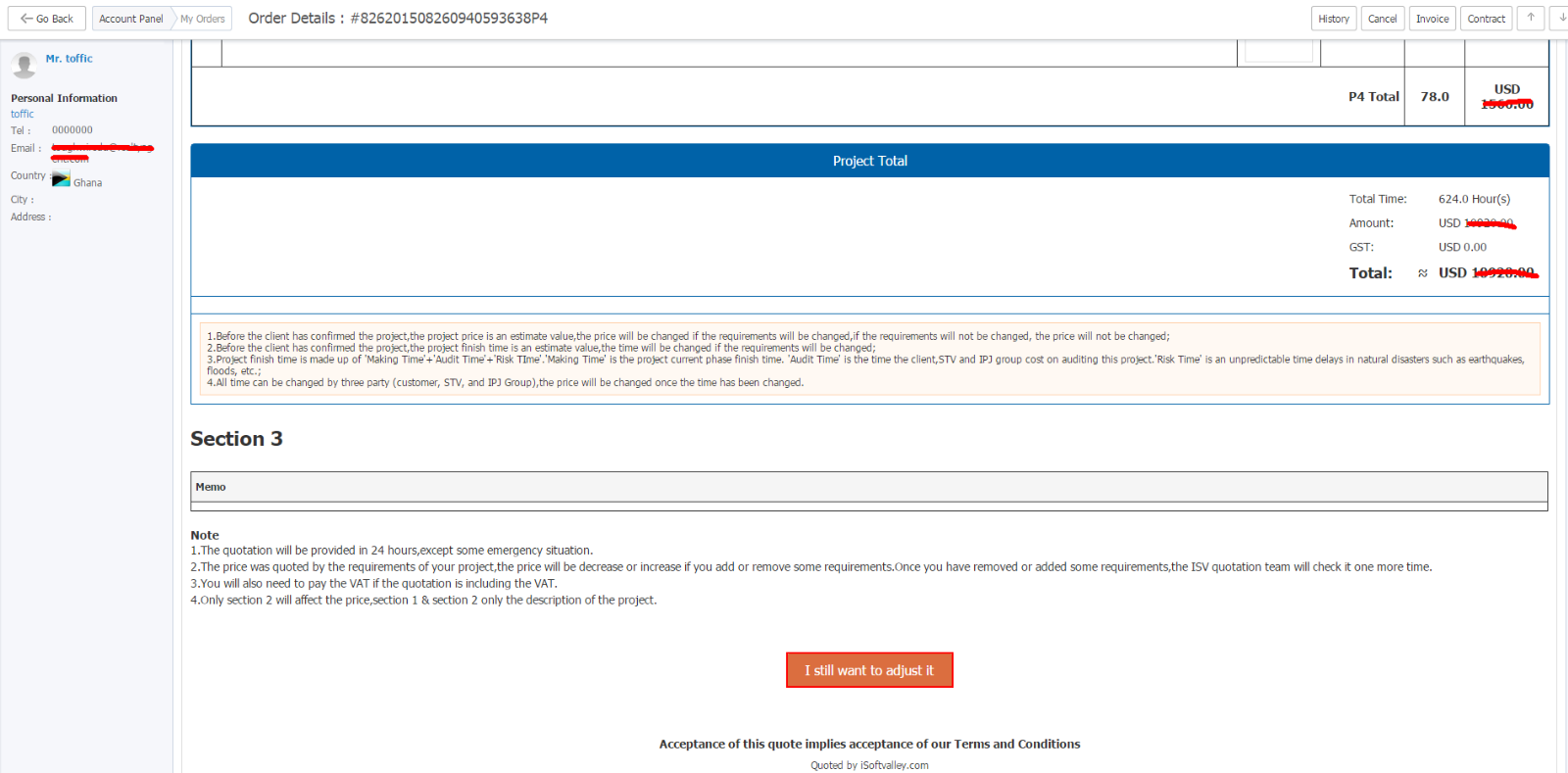 (6.) Click to add,remove or add attachment,submit your modified requirements.Our system will evaluate your requirements again and you will get new quote with estimated time and cost.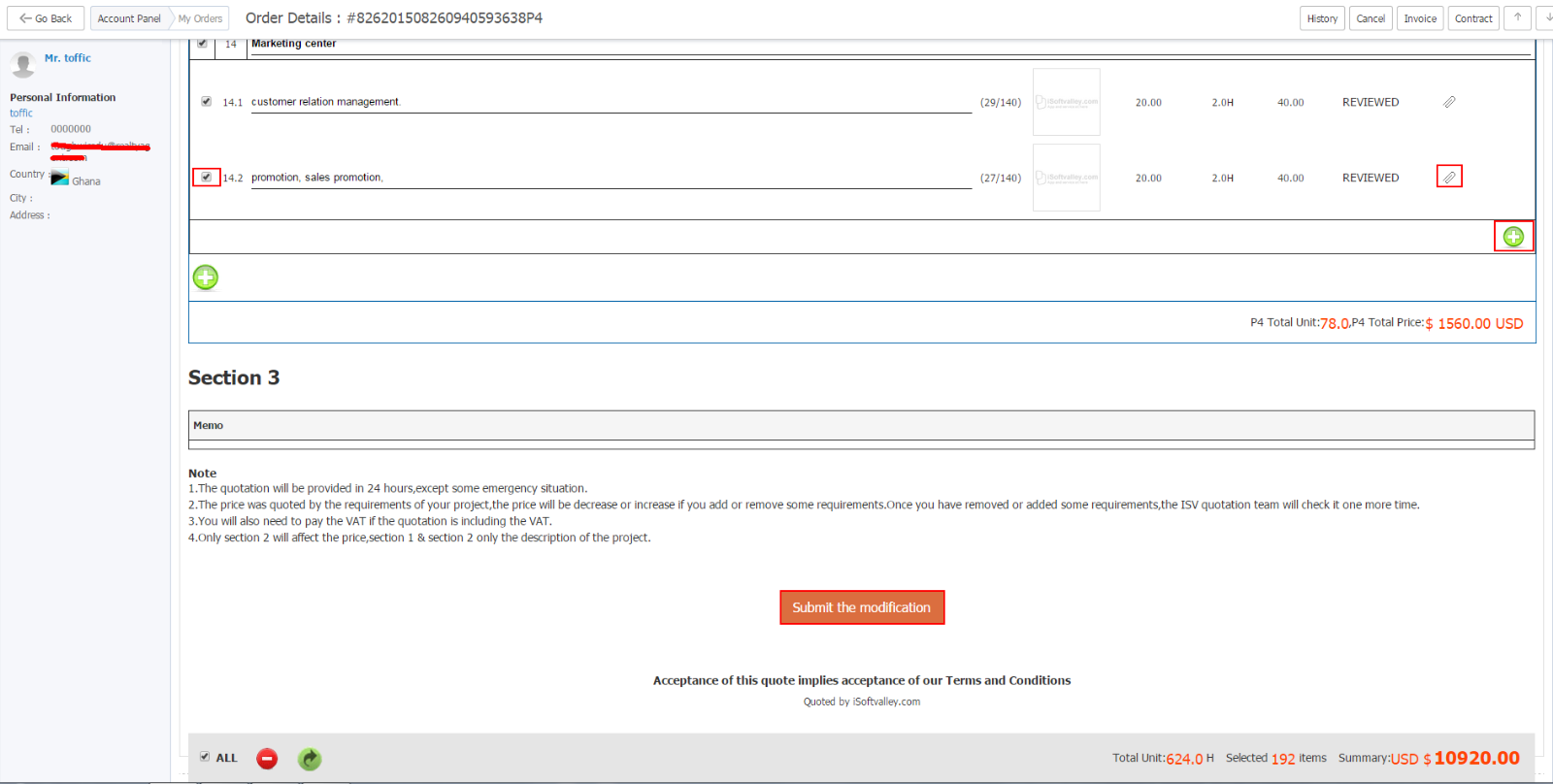 (7.) Click "accept the offer" or "reject offer" to confirm the quote.after your payment,system will arrange development for your project.
3.How to know the progress of project?
(1.) Login to your ISV account.
(2.) View the progress of the project.

4.How to pay?
(1.) Choose a kind of payment.
(2.) Click the "company transfer " under the payment.

(3.) More payment you can click on "
Service Pay
" to pay.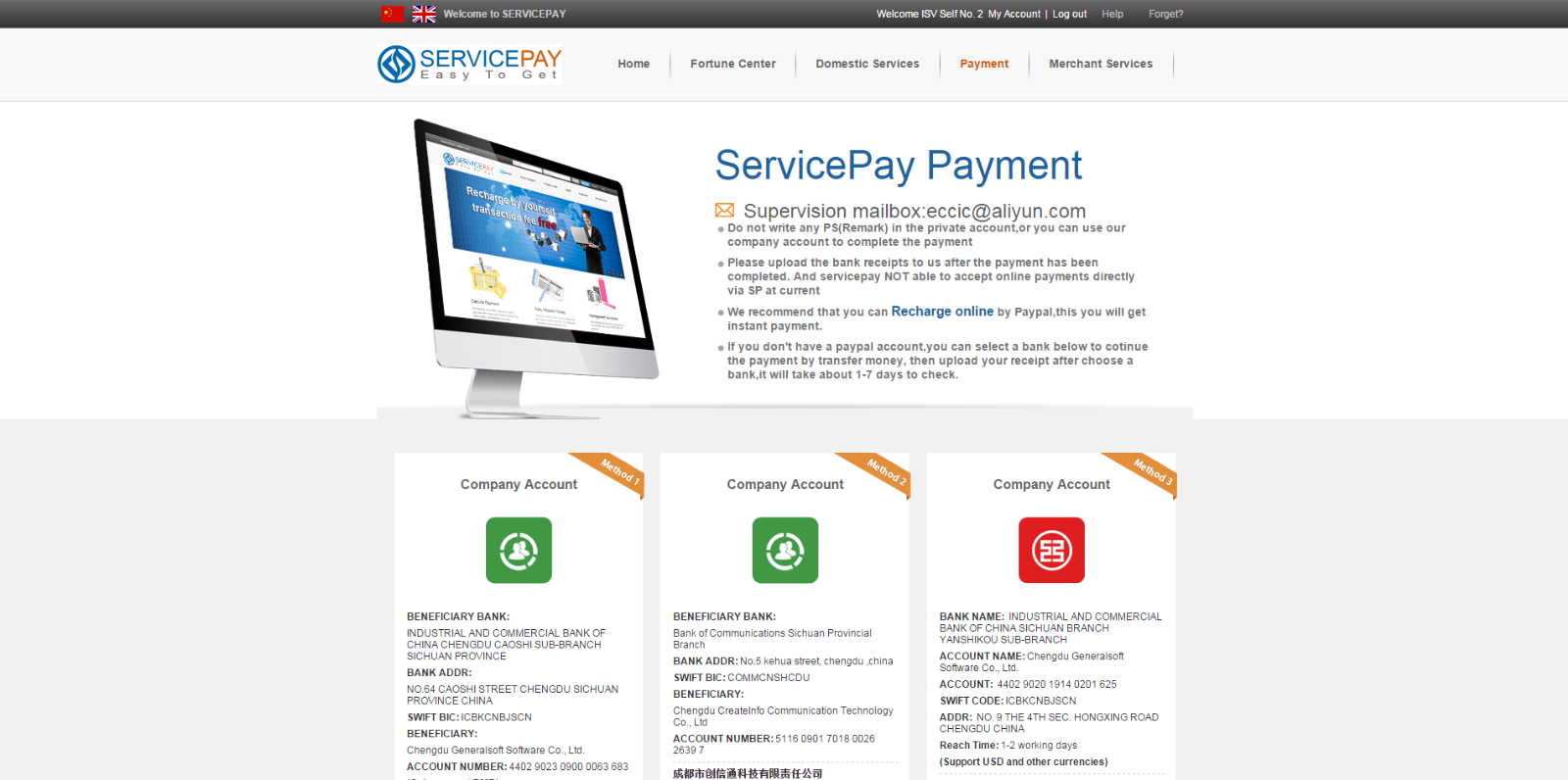 (4.) Upload your proof of payment to get our confirmation.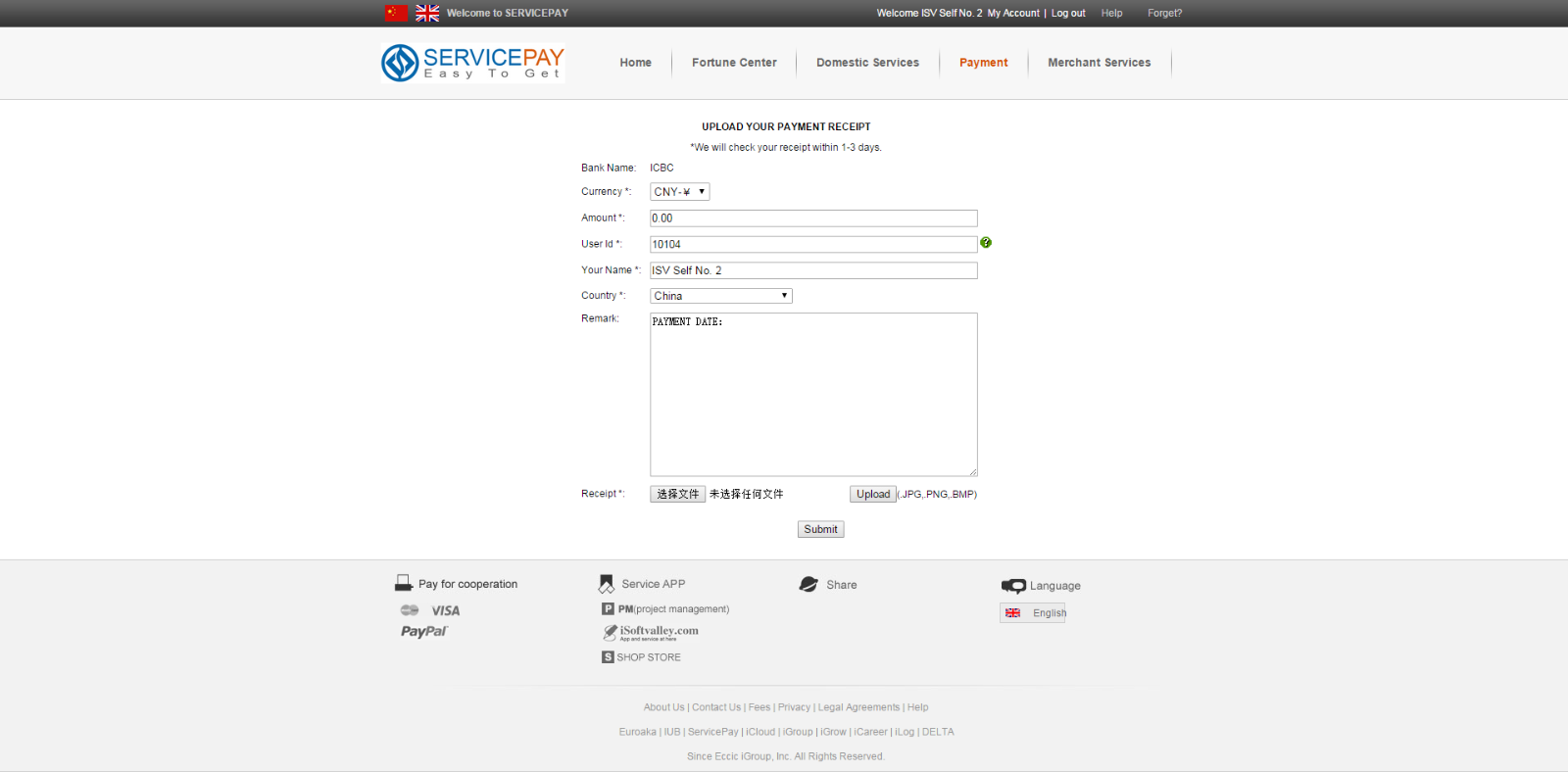 5. How to change the requirement?
(1.) Login ISV account, find the need to change the project, click to change.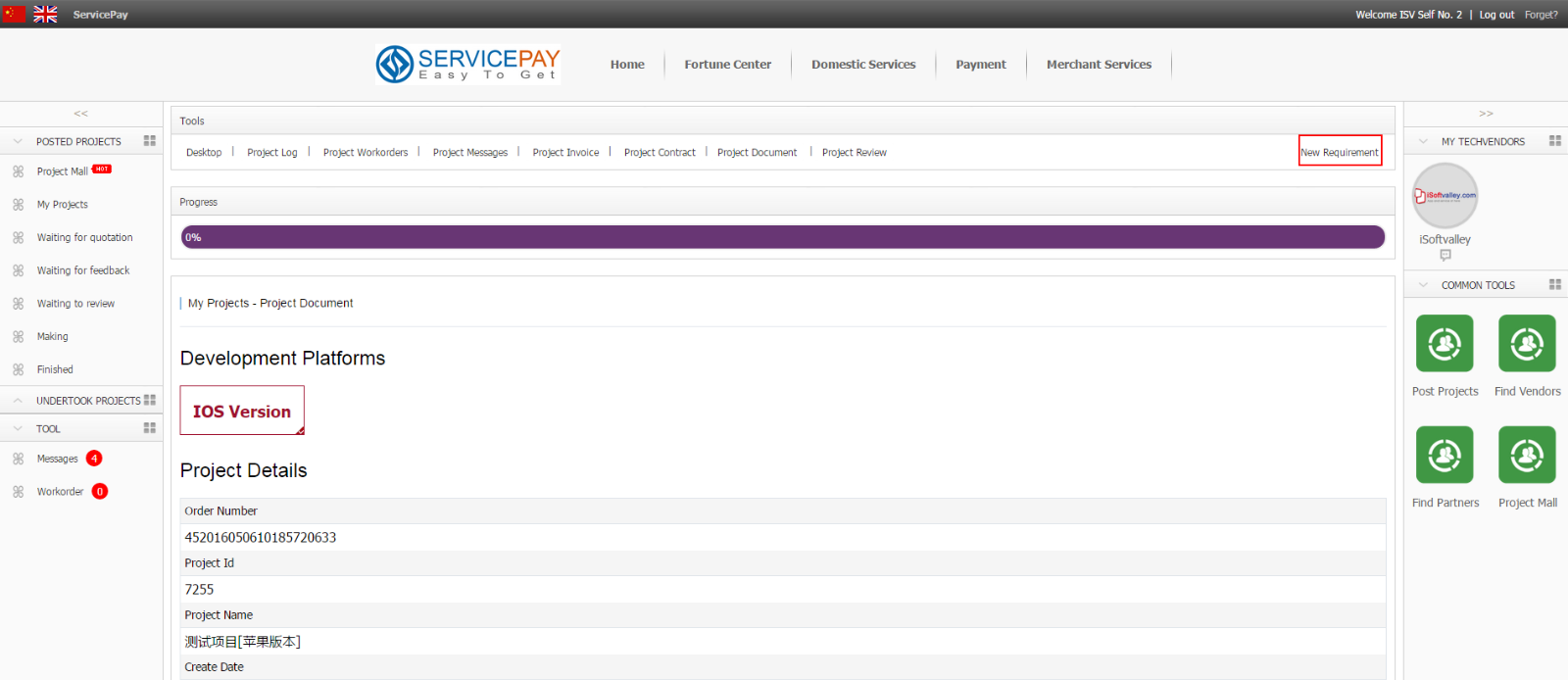 (2.) view the number of changes in demand, click on the "details" to view the details of the change, click "add new requirement" to increase new requirement

(3.)View demand to change details, click on "+" to add a new demand or to delete"+" to cancel your demand.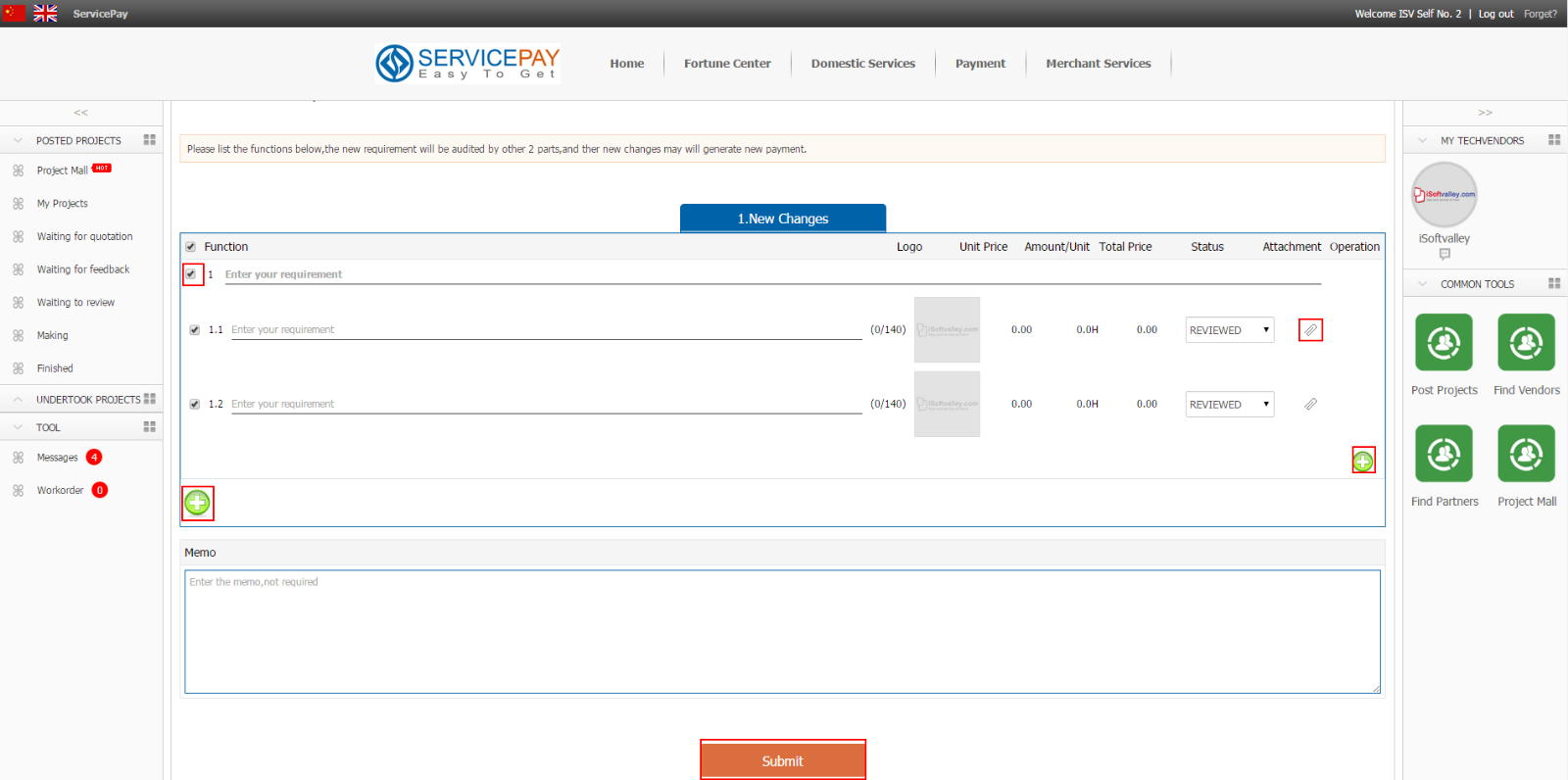 (4.) View the quotes of changing demand and completion time, click on "verify pricing" or "rejected the demand" to complete the
identification of needs.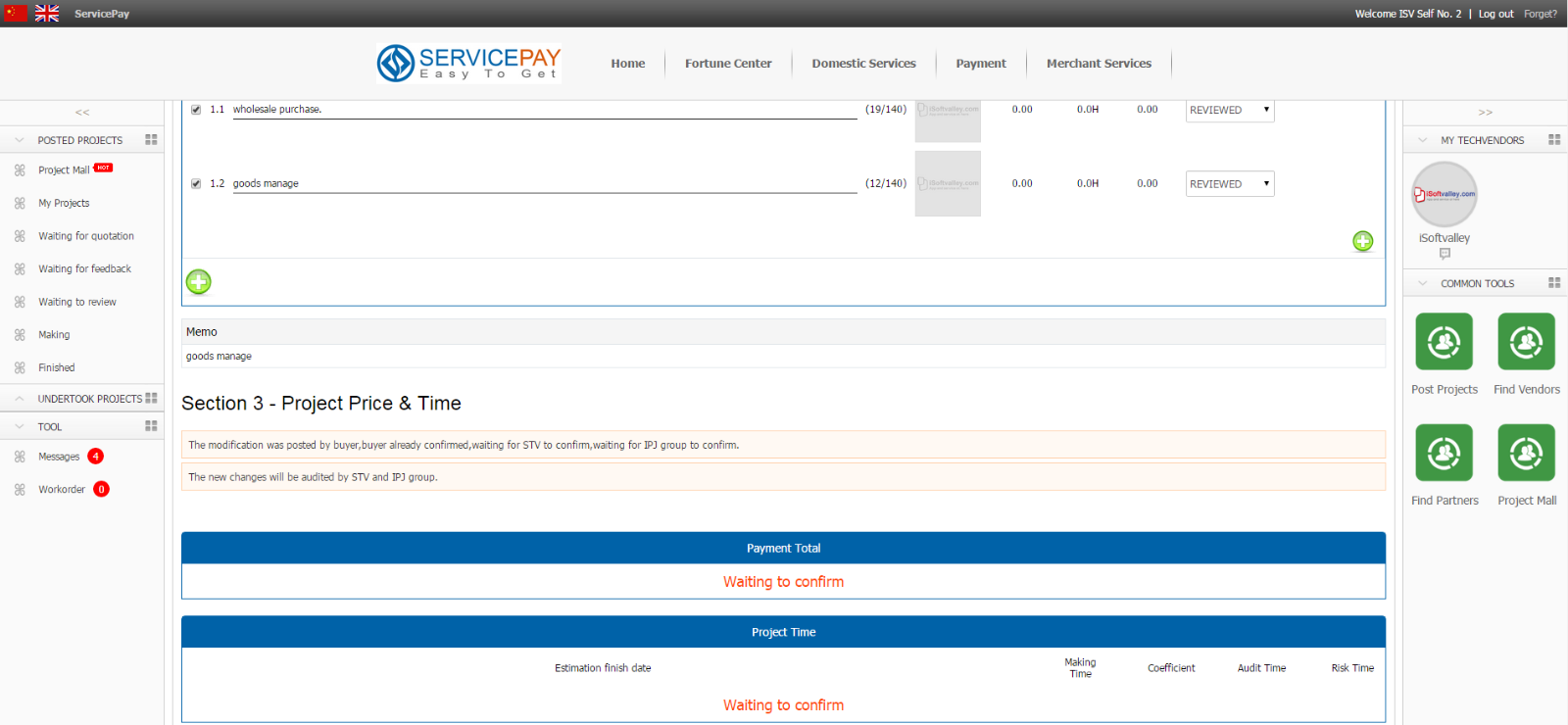 Note: our service will charge for change requirements,for this is our standard workflow and service. We will strickly check and finish each of your requirements. Change requirements is an option for your project which you can choose,usually about 80% change requirements charge from $10~$100.
6. How to check the acceptation?
(1.) The system supports project acceptation according to the four stages: P1, P2, P3, P4. Click on details of the project,after the requirement completed mark as "√", evaluate the supplier and click "OK" to confirm the completion of the project.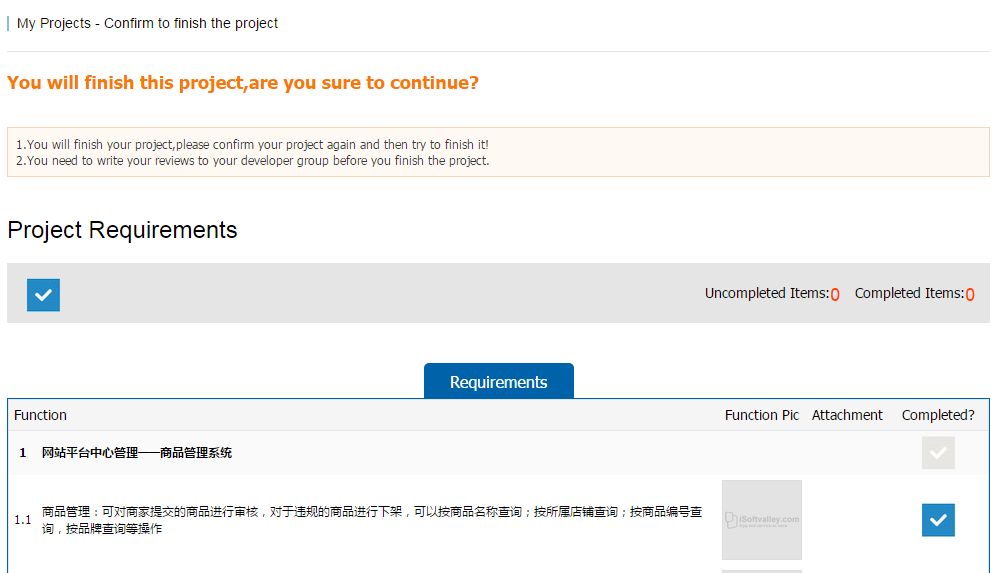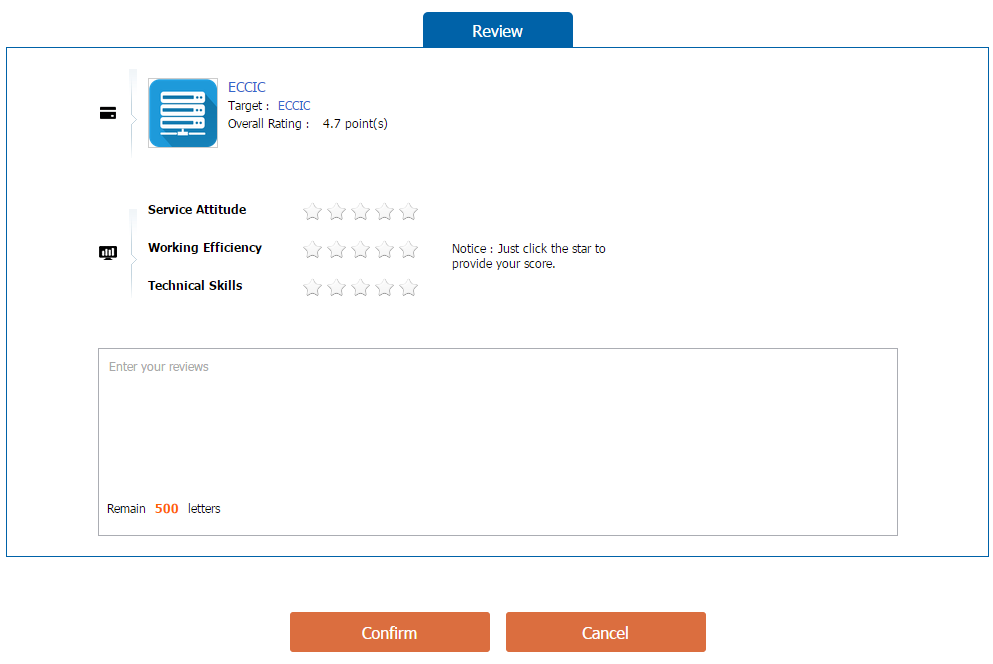 7. How to deal with after-sales maintenance?
After the end of the project, we will upload all your source file to system, you can login the system to download the source file. We offer 3 months maintenance free period, free of charge for you to modify BUG. After the project is completed, you can put forward a new requirement in the way of requirement change. You can also buy our extended warranty plan and enjoy professional after-sales service and discount.
For more questions, please visit
FAQ
.