Get Quotation
1. How to view and get your quotation?
(1.) Login to your ISV account.
(2.) Click on my project, then select the item you want to view.
(3.) Click details to view the details of quote information and time information.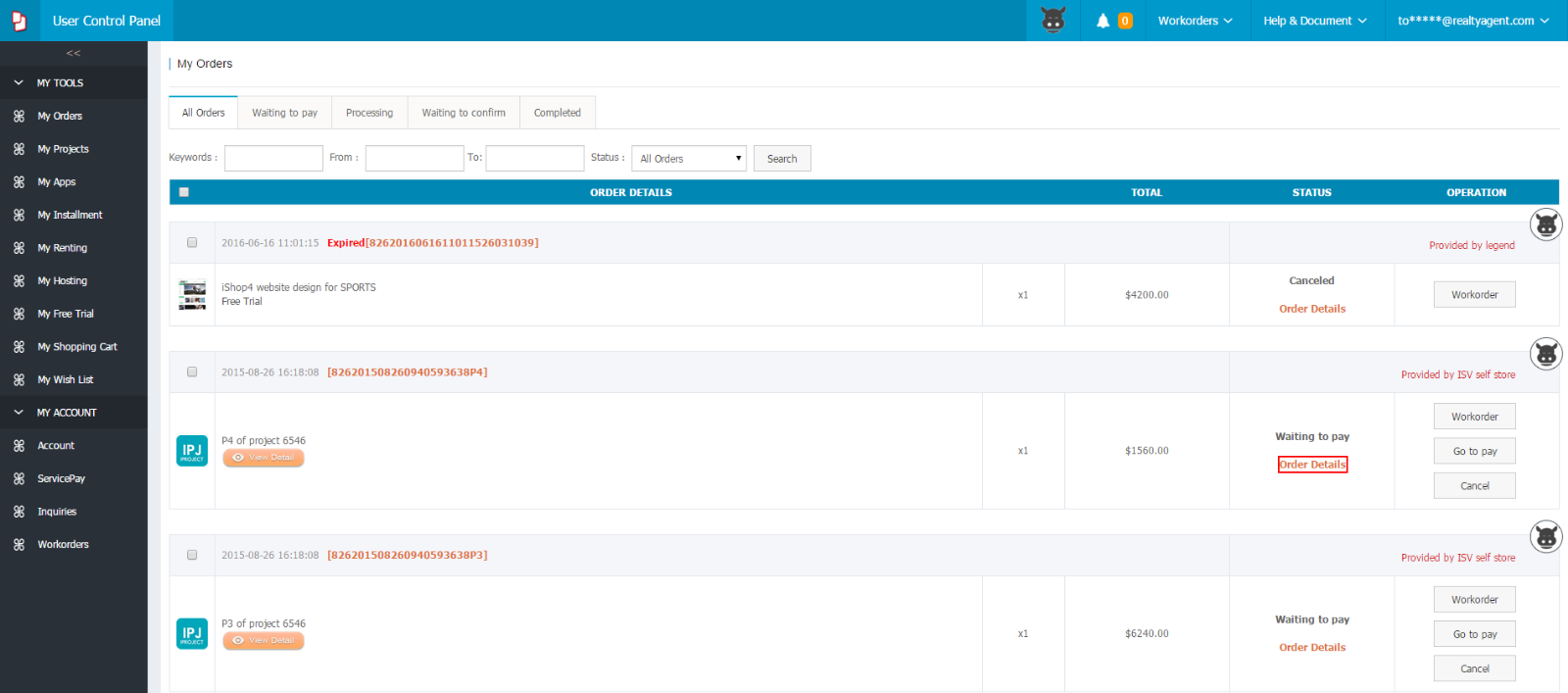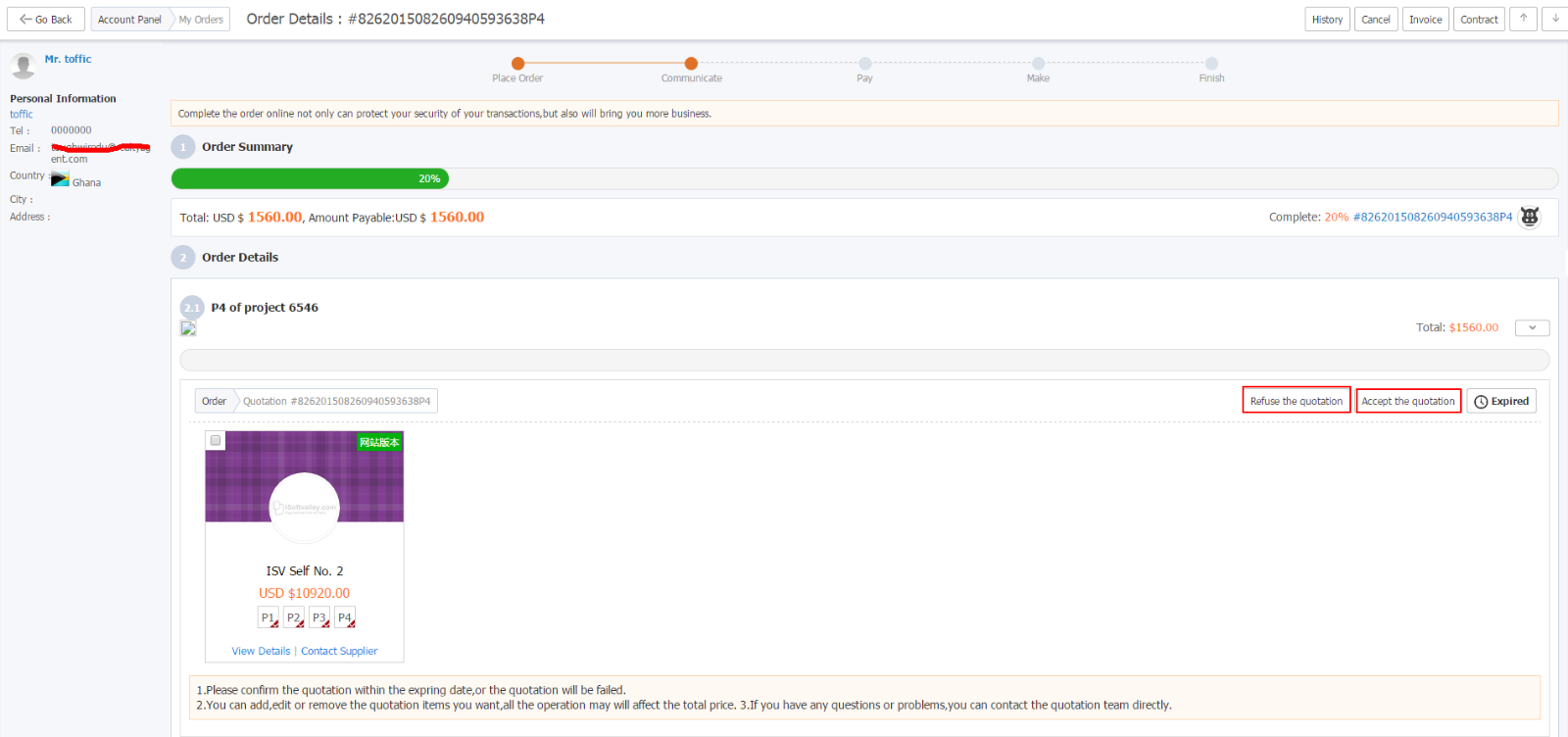 2. How to view and confirm your quotation?
(1.) Login to your ISV account.
Select the order you want to view and then select View 'Order details'.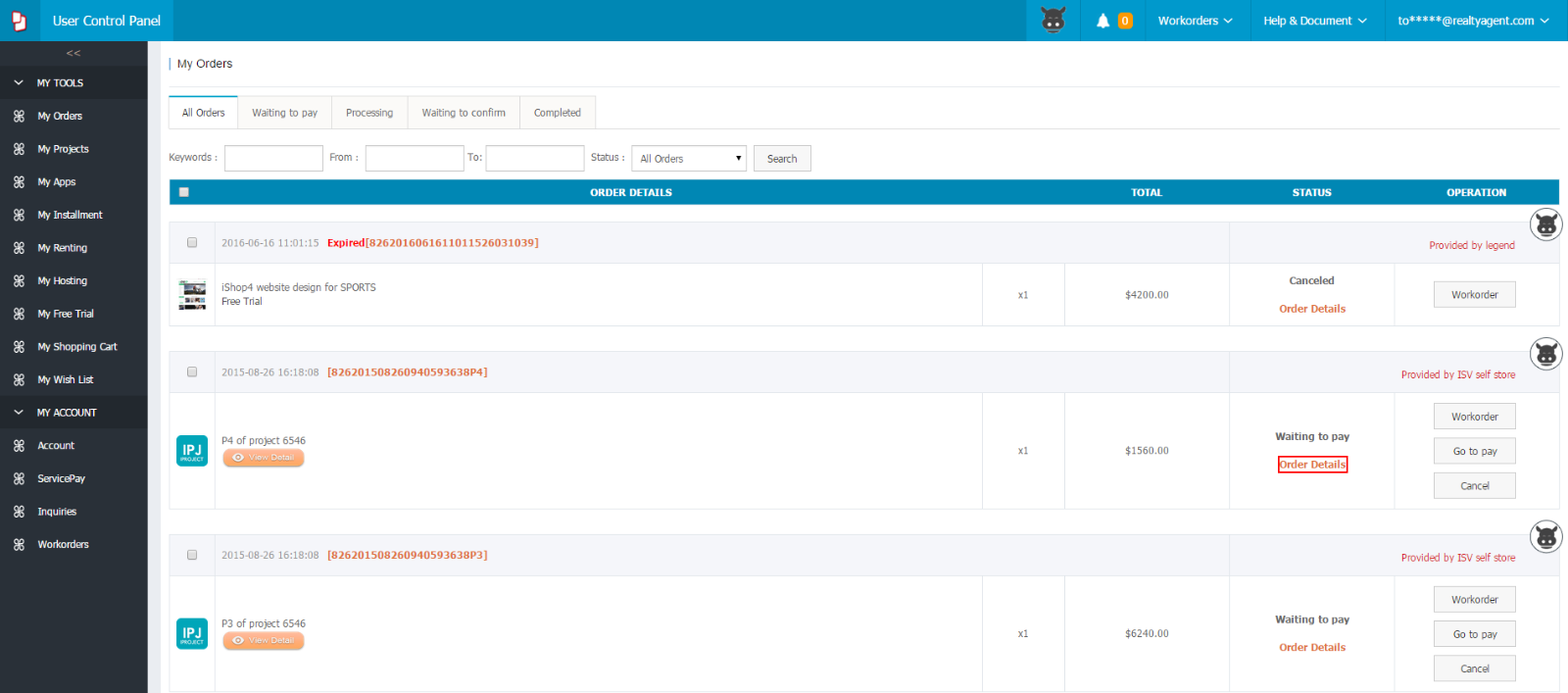 (2.) Enter the order details page, you will see multiple quotes assessed by different technical teams which based on design, programming, debugging. A complete project including four stages: P1, P2, P3, P4. Click "accept the offer" or "reject offer" to confirm the quote.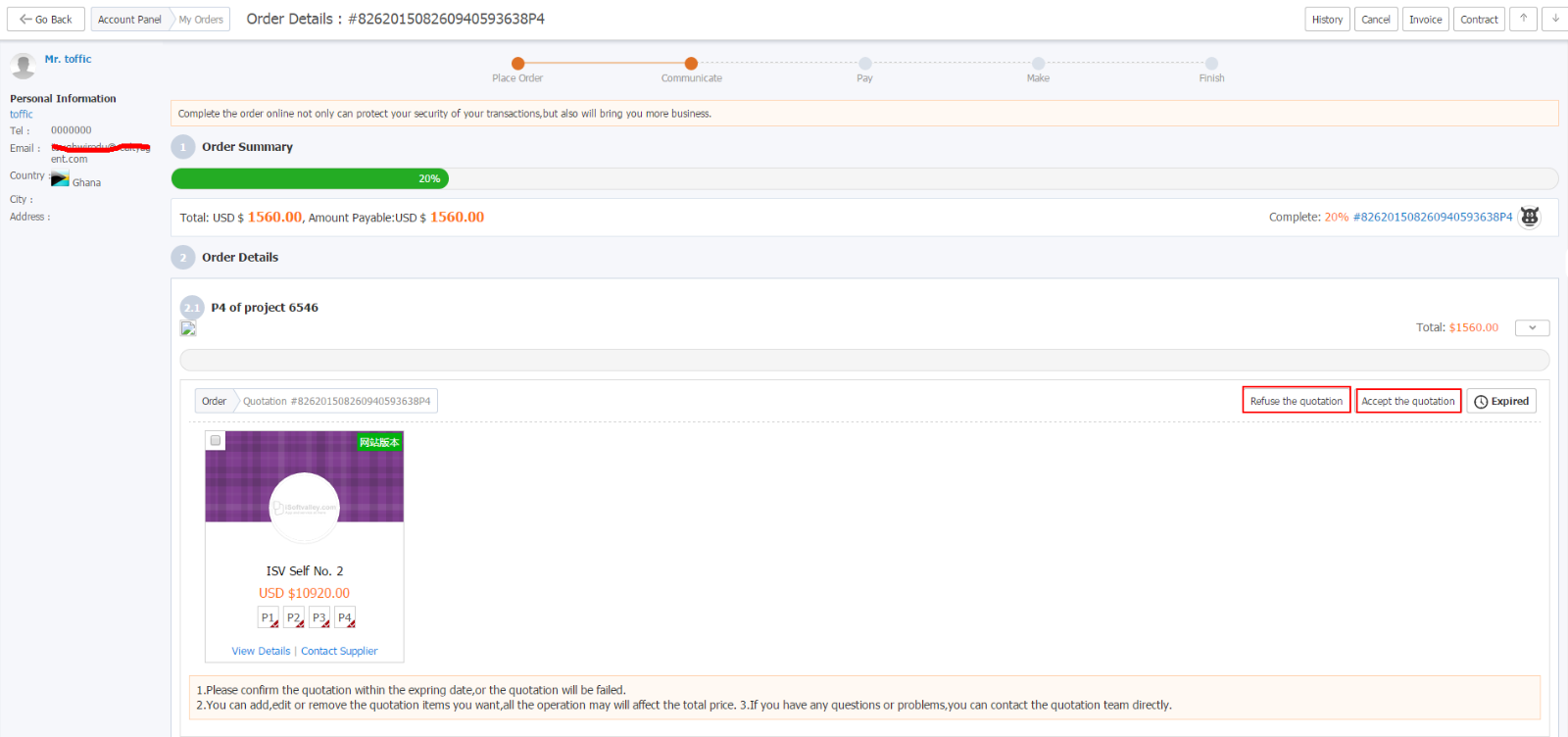 (3.) After you confirm your the offer, please click on the "Invoice" and " Contact " to download the standard ones.

(4.) Click on "Details " to o view the list of requirements of specific function and the time of the project expected to complete. Click on "Contact suppliers "can communicate with suppliers of specific questions.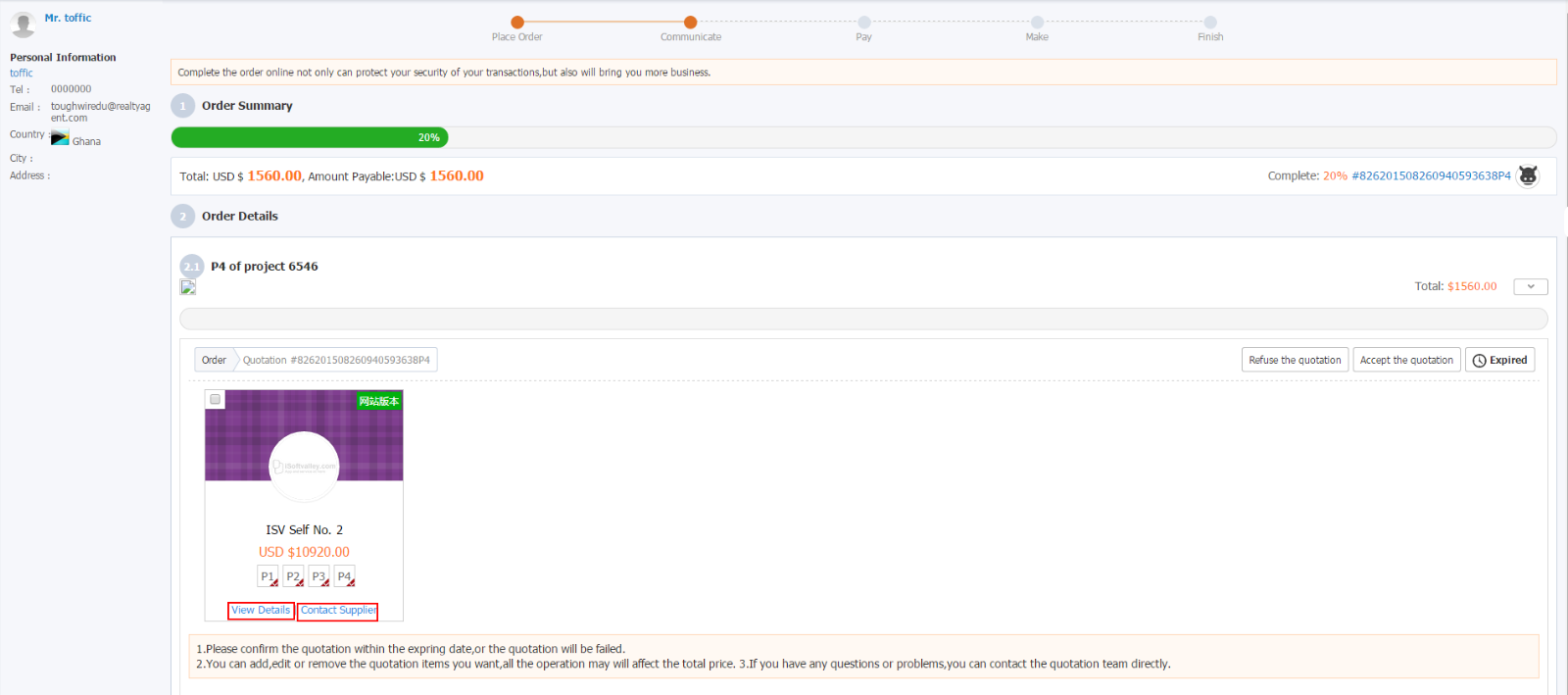 (4.) If you are not satisfied with the requirements, you can click "I still want to adjust it",modify your requirement then submit it.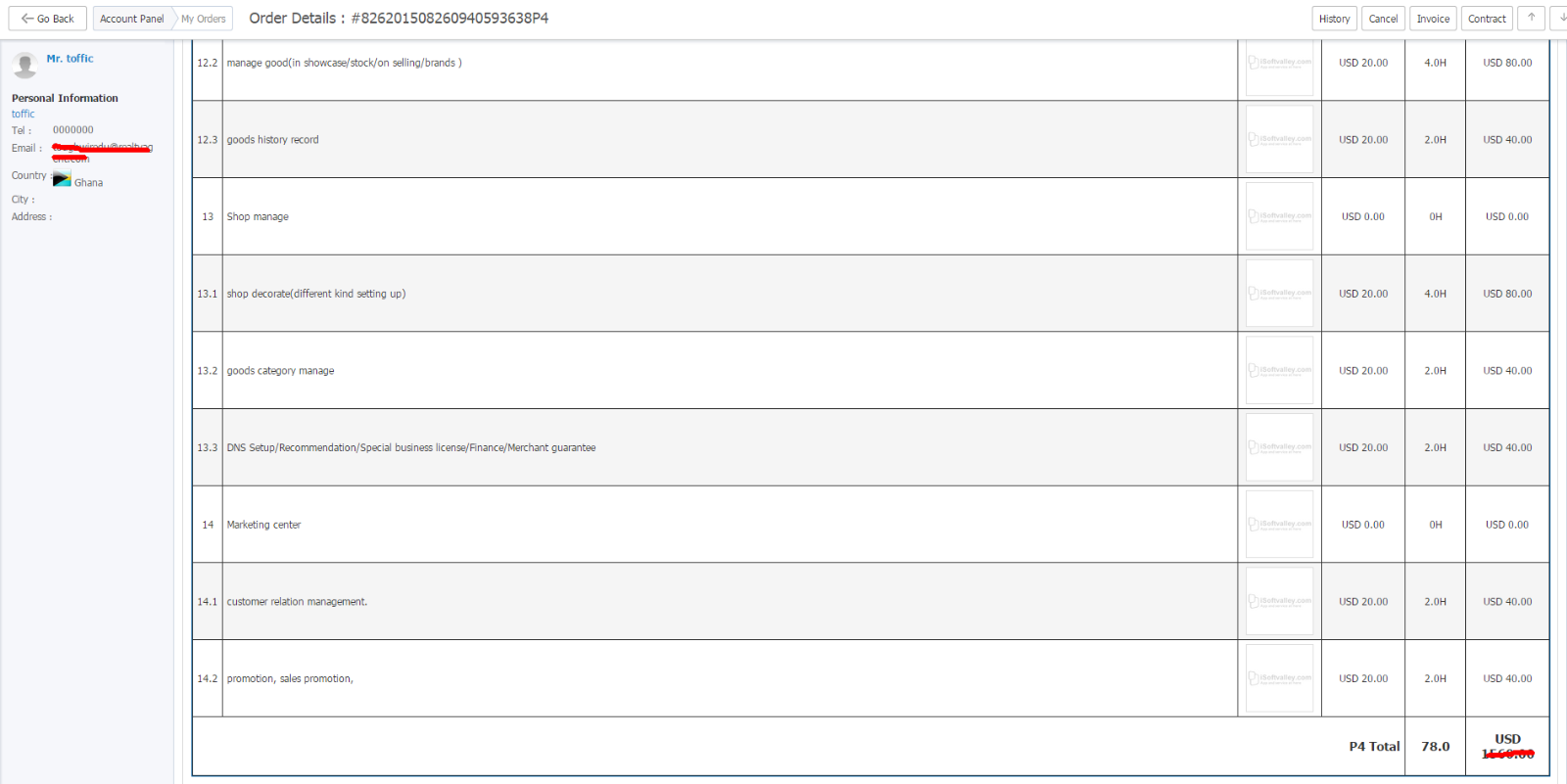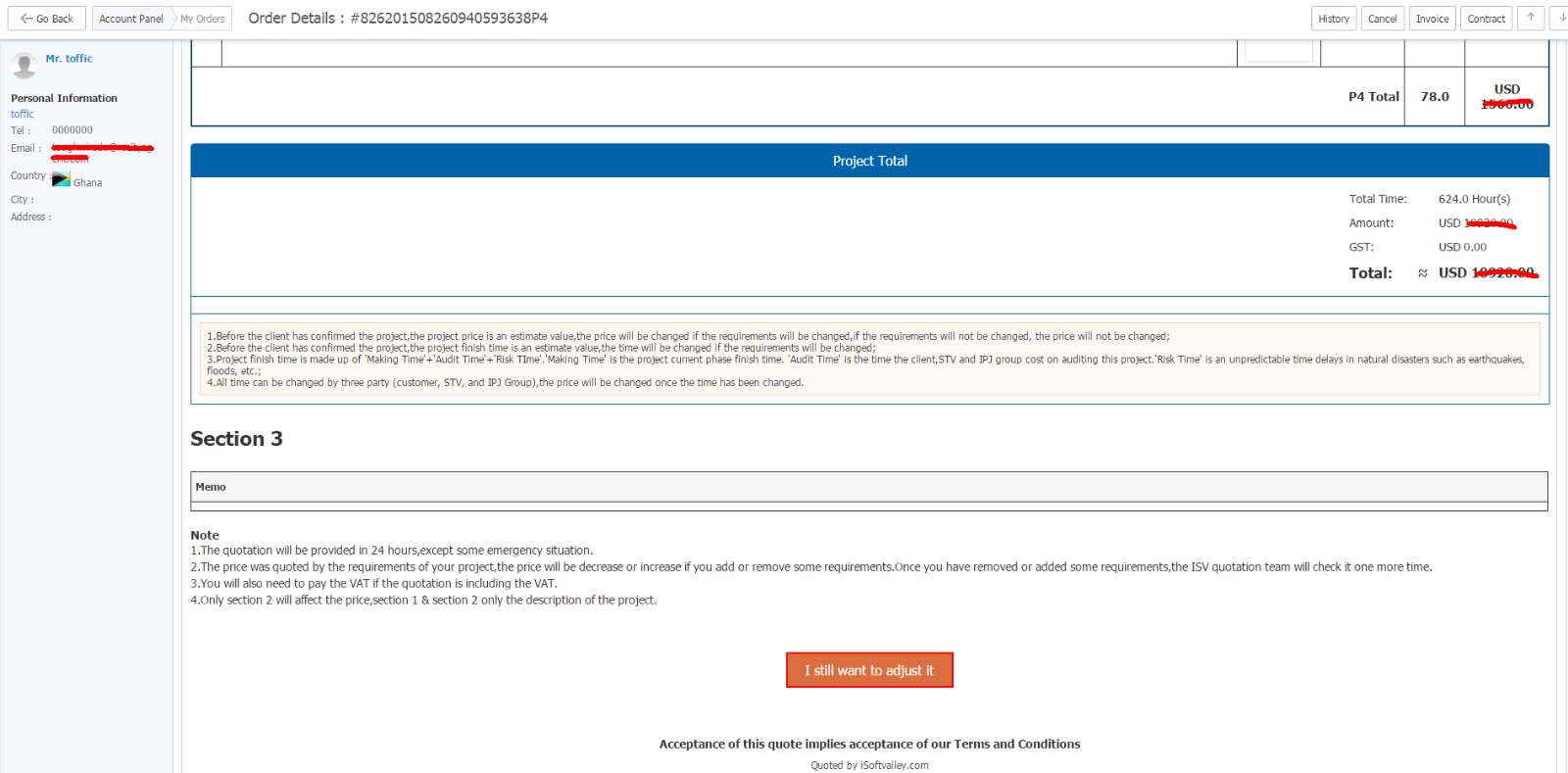 (5.) Click to add,remove or add attachment,submit your modified requirements.Our system will evaluate your requirements again and you will get new quote with estimated time and cost.