How to free trial the products
(1.) Login to your ISV account.
(2.) Click "free trial".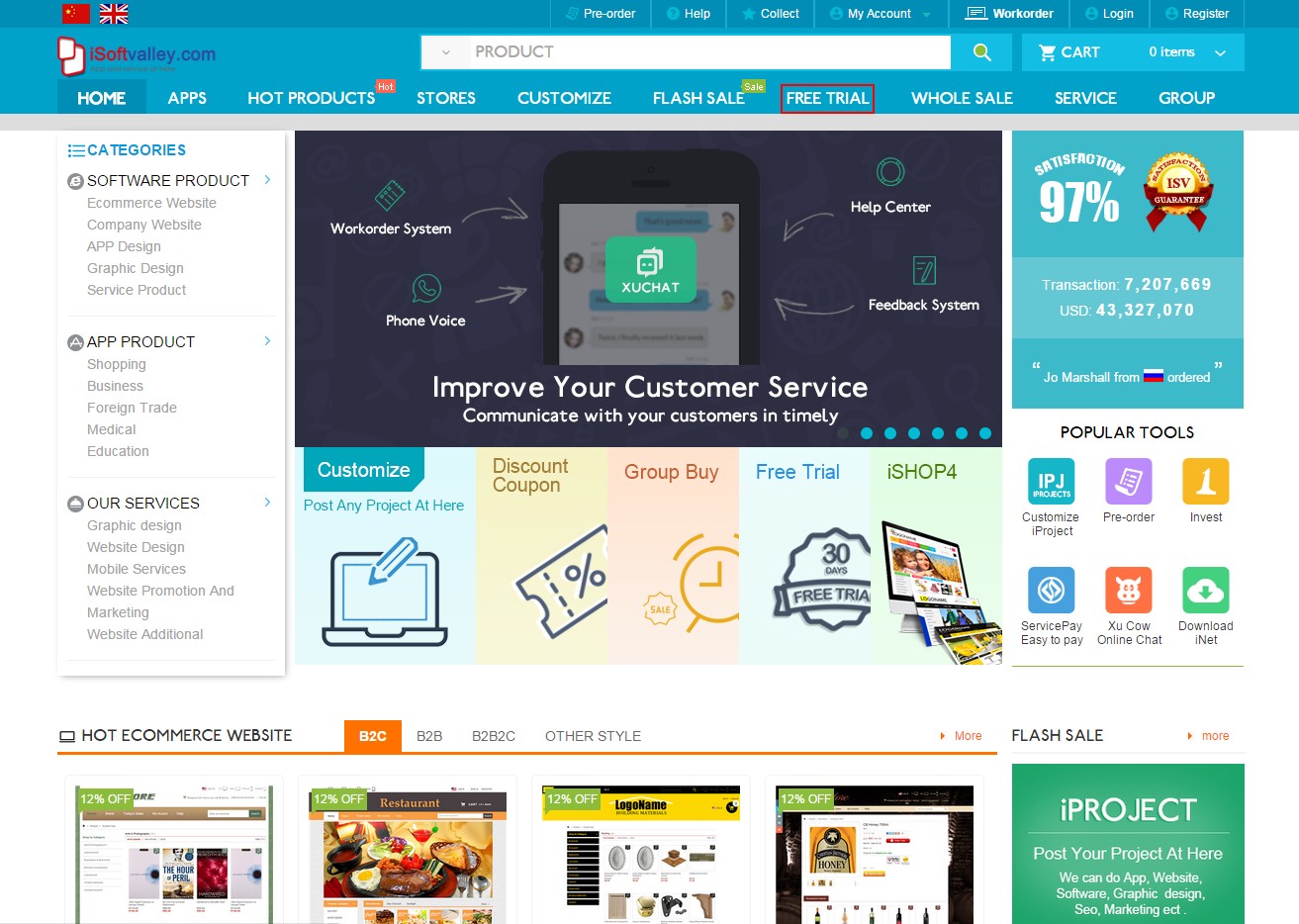 (3.)Create your website with a template,click "Free trial"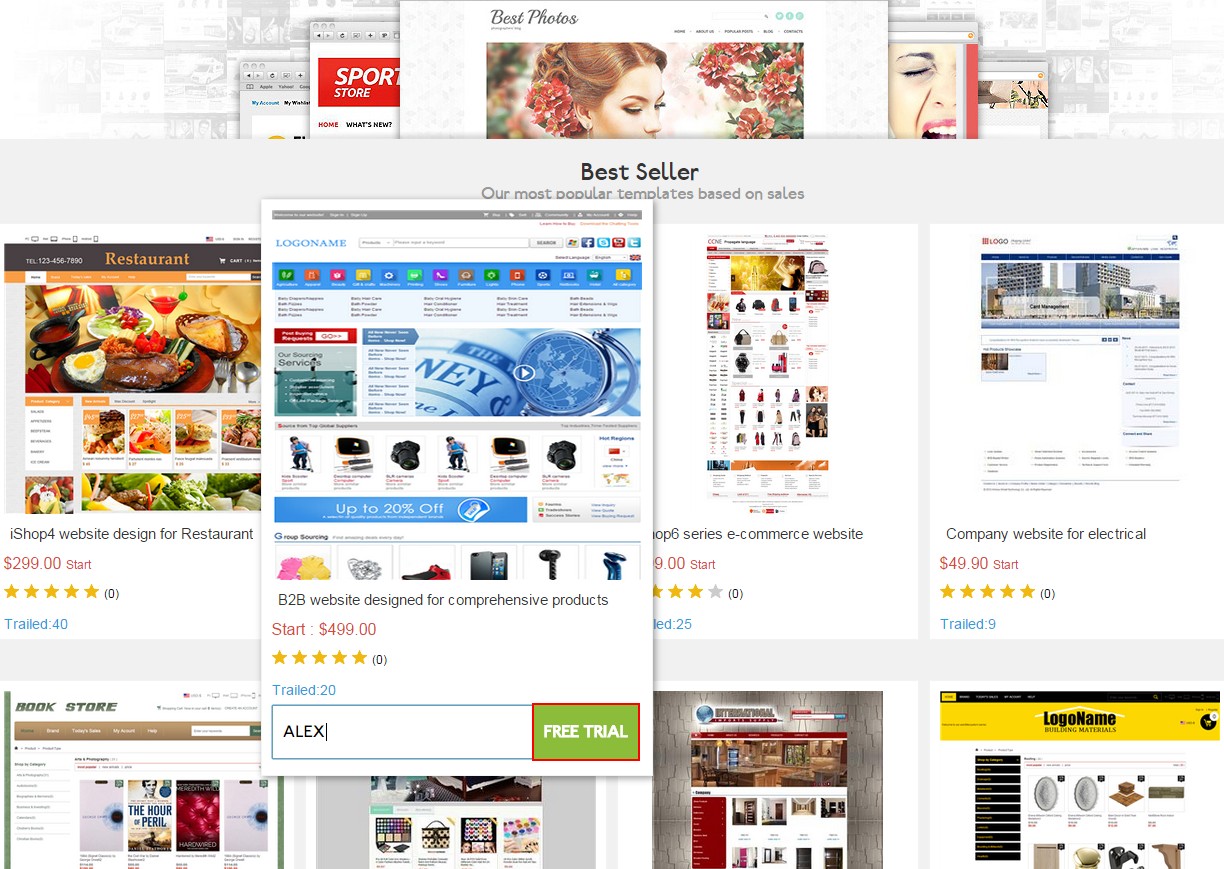 (4.)add a few details before we get started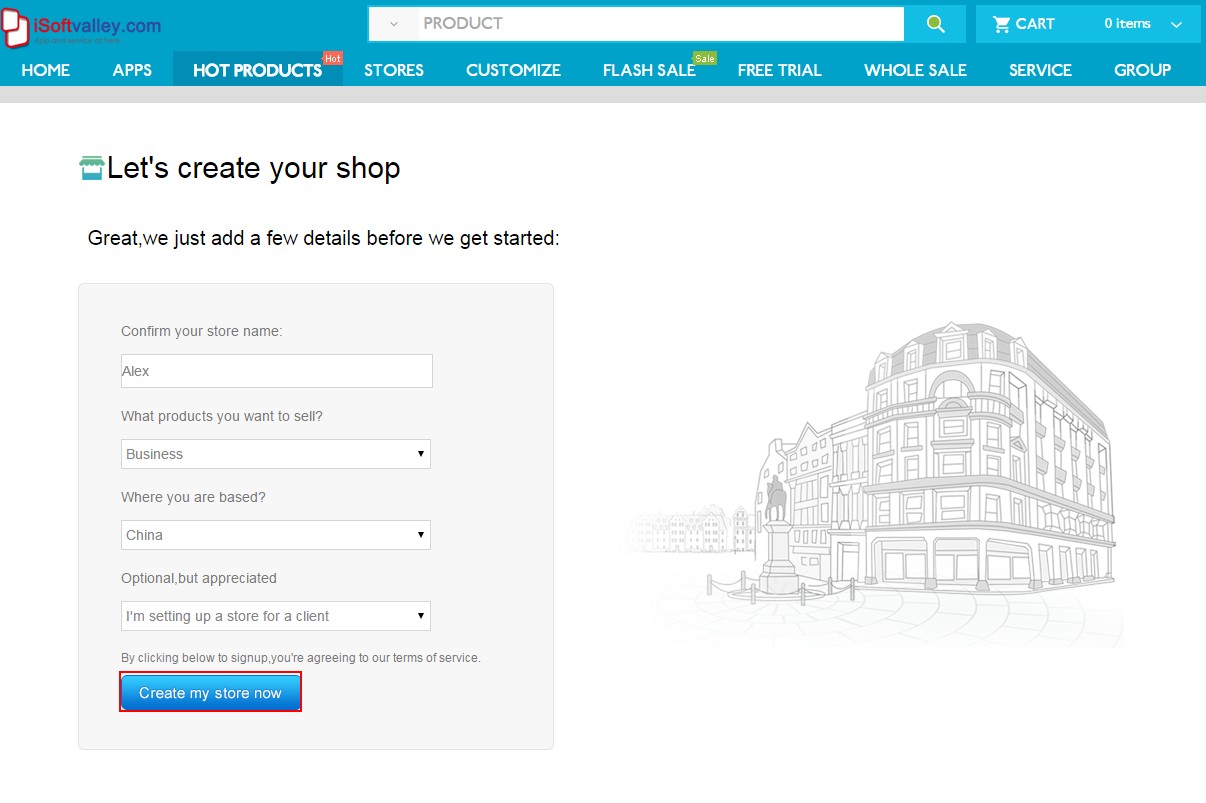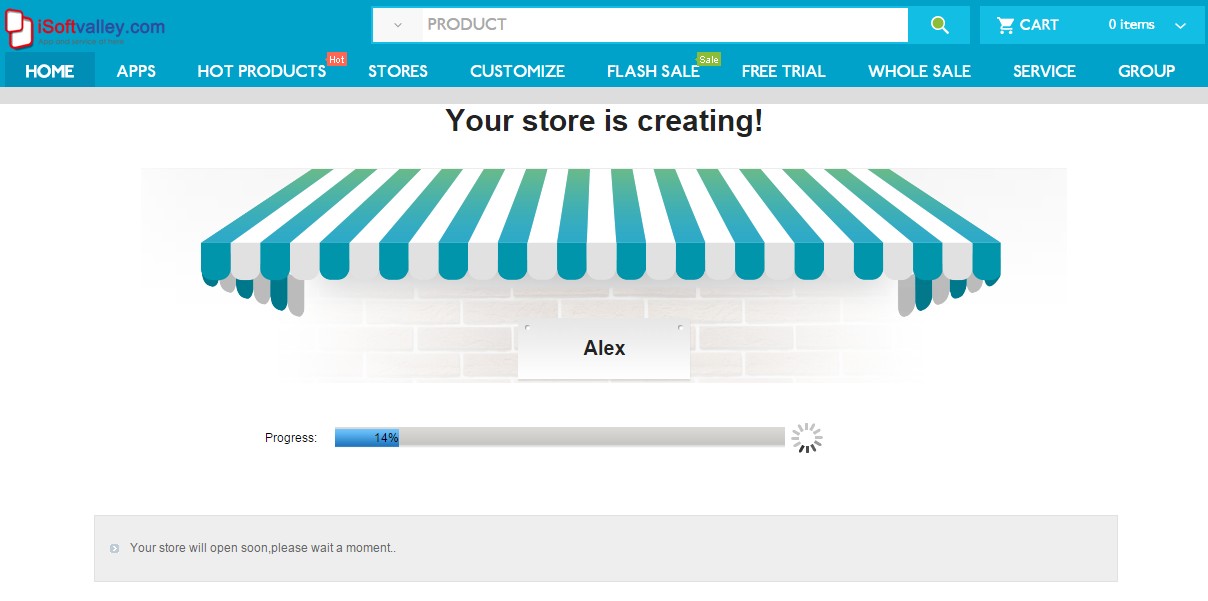 (5.) click "open front site" to view your website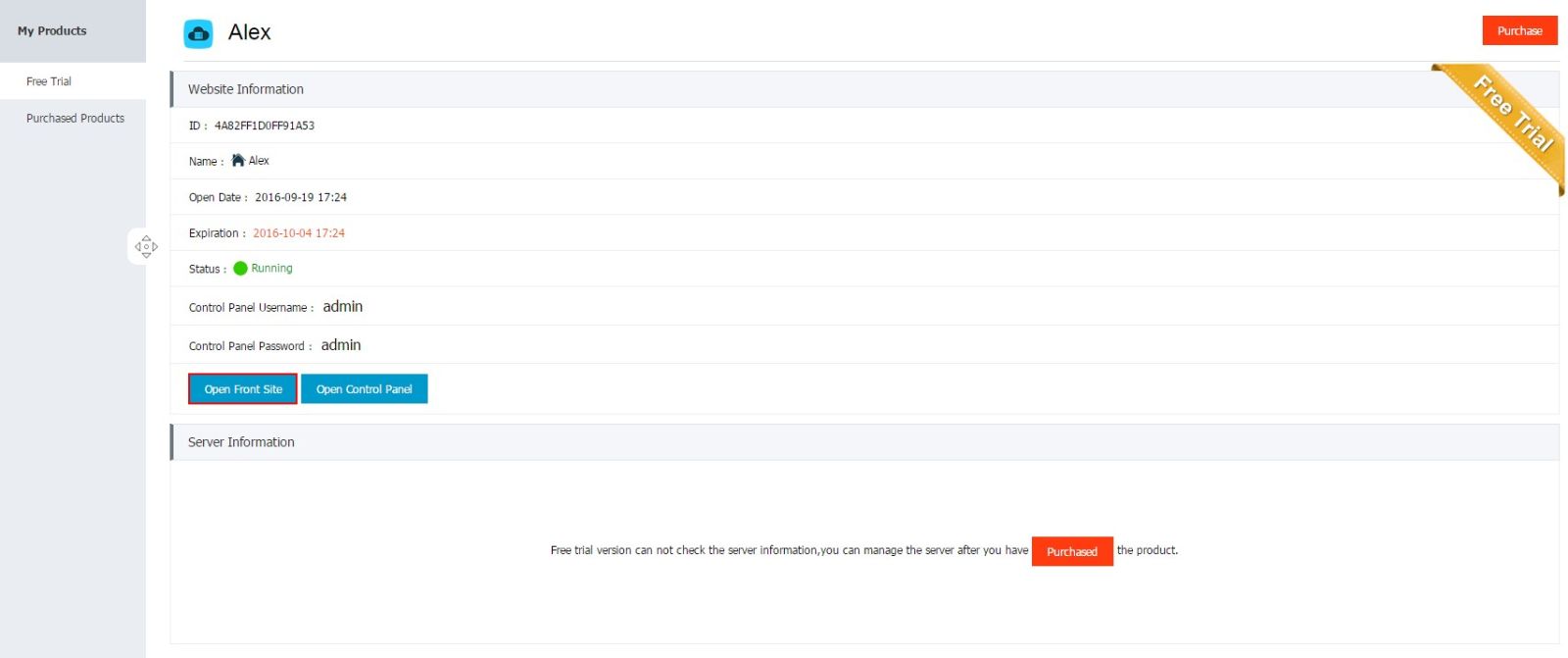 (6.) click "open control panel" to view control panel and mange your website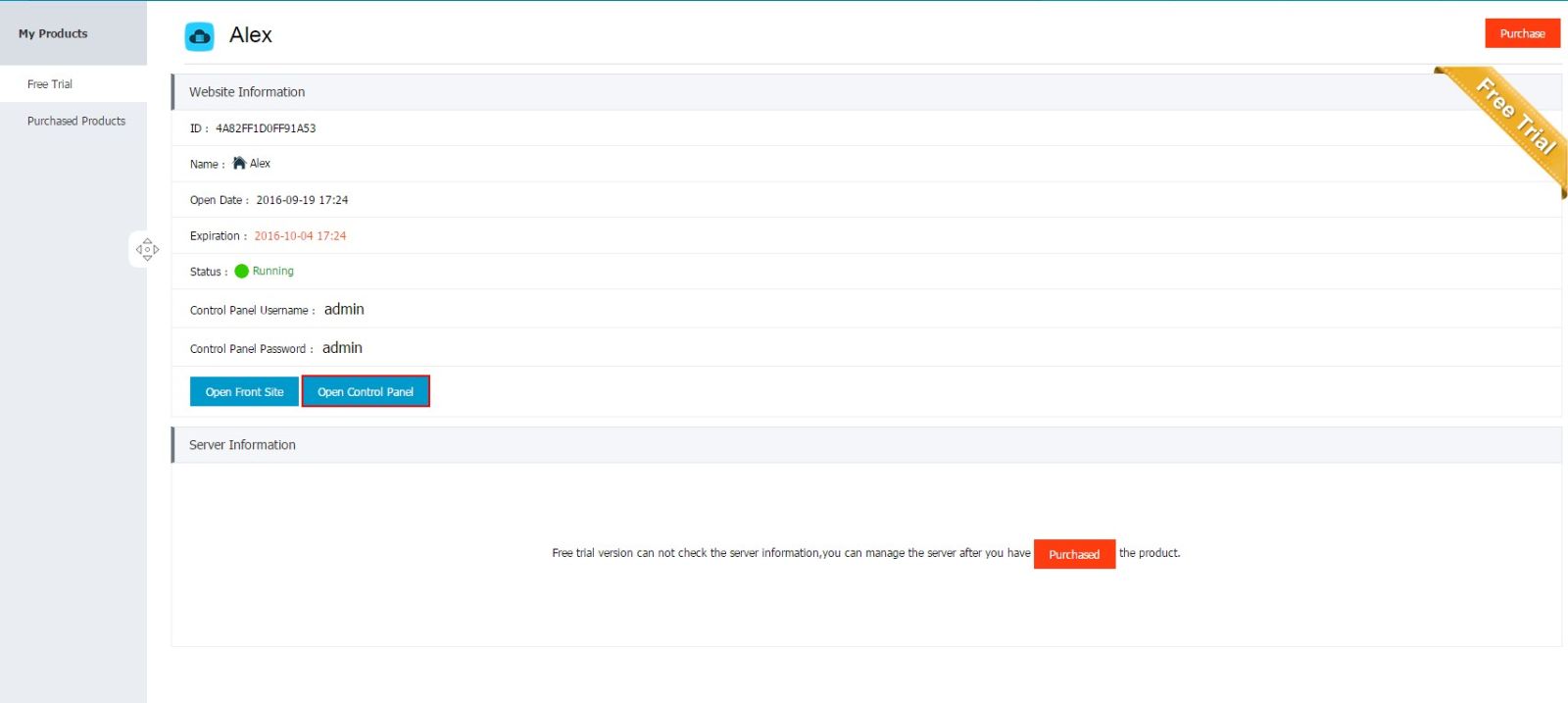 (7.) if you satisfied with it,please click "Purchase"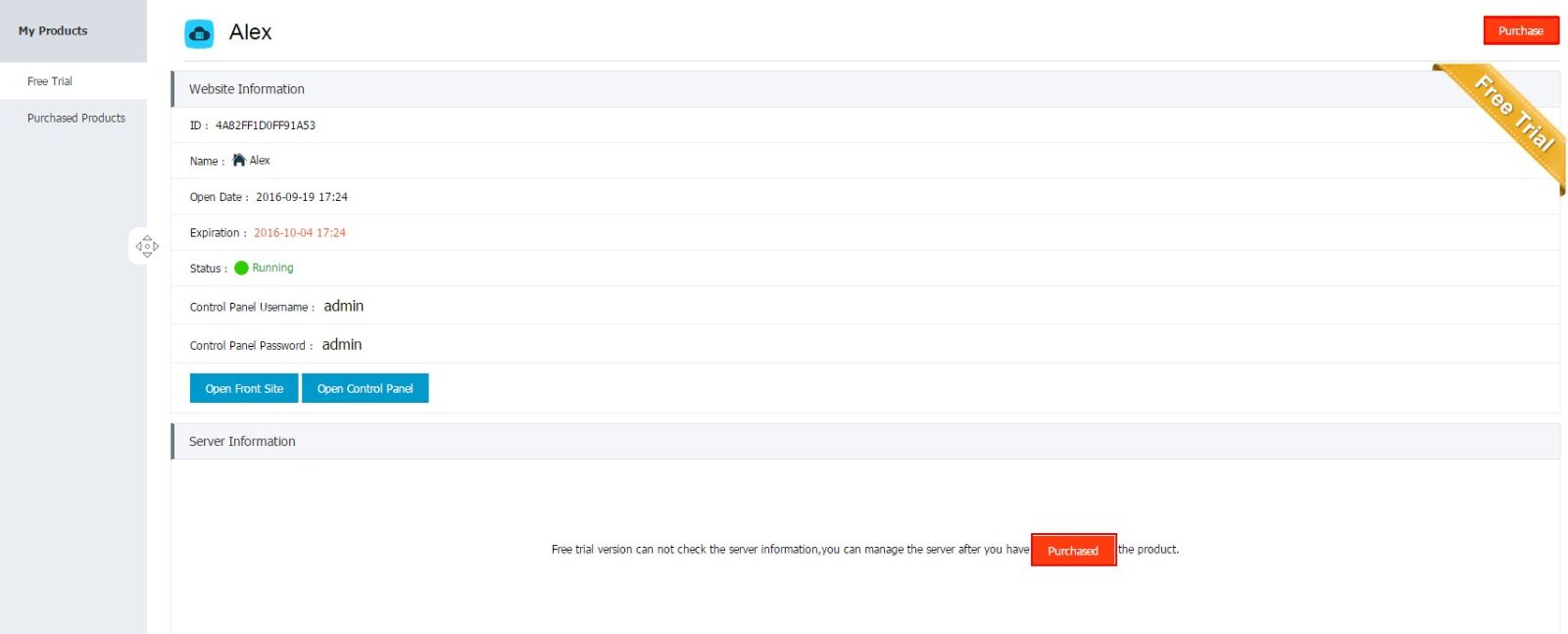 (8.) choose products and Server then "checkout",after your payment our expert team will install your website for you.
For more questions, please visit FAQ.